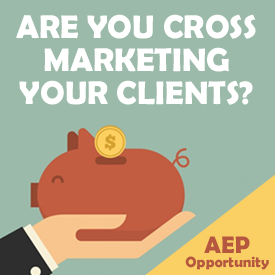 Great AEP Opportunity
The Annual Enrollment Period is underway and now is a great time to make sure you making the best of the opportunity. During the AEP many successful agents double and even triple their income by offering ancillary products. Don't miss the opportunity to help secure your clients with the best coverage while growing your revenue at the same time.
Below are some of the ancillary products that we recommend you consider when speaking with your clients this AEP. If you need assistance with sales ideas and product positioning, give us a call and one of our experienced representatives will provide you with some great ideas.
Hospital indemnity Plans
Provides your clients a plan that helps cover the gaps that Medicare Advantage leaves behind. These plans are designed to help alleviate out of pocket expenses associated with health plan gaps. This is a great add-on sale and can be presented with a Medicare Advantage plan if the scope of appointment is completed properly.
Dental, Vision & Hearing Plans
We understanding that your clients teeth, eyesight and hearing are a big part of their quality of life. Problems can be painful, inconvenient and expensive. DVH is an affordable way to help pay for these expenses. Issue ages are 18-89 so it's a great "add-on" policy to an existing medical or Med Supp policy.
We wish you continued success this AEP. Our staff is available if we can be of assistance.
Additional Updates:
Express: Mutual of Omaha weekly product updates

-

View

2017 Medicare Advantage benefits now available

-

View

2017 Medicare Advantage Certification instructions now available -

View
FREE Medicare Supplement Online Quoting Tool for PSM Agents -

View