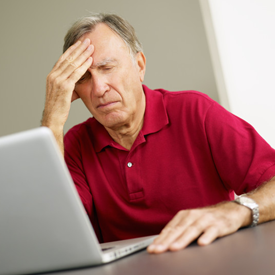 Only days after Judy Hanttula came home from the hospital after surgery last November, her doctor's office called with bad news: Records showed that instead of traditional Medicare, she had a private Medicare Advantage plan, and her doctor and hospital were not in its network.
Neither the plan nor Medicare now would cover her medical costs. She owed $16,622.
"I was panicking," said Hanttula, who lived in Carlsbad, N.M., at the time. After more than five hours making phone calls, she learned that because she'd had individual coverage through Blue Cross Blue Shield when she became eligible for Medicare, the company automatically signed her up for its own Medicare Advantage plan after notifying her in a letter. Hanttula said she ignored all mail from insurers because she had chosen traditional Medicare.
"I felt like I had insured myself properly with Medicare," she said. "So I quit paying attention to the mail."
With Medicare's specific approval, a health insurance company can enroll a member of its marketplace or other commercial plan into its Medicare Advantage coverage when that individual becomes eligible for Medicare. Called "seamless conversion," the process requires the insurer to send a letter explaining the new coverage, which takes effect unless the member opts out within 60 days.
Medicare officials refused recently to name the companies that have sought or received such approval or even to say how long the Centers for Medicare & Medicaid Services has allowed the practice. Numerous insurers, including Cigna, Anthem and other Blue Cross Blue Shield subsidiaries, also declined to discuss whether they are automatically enrolling beneficiaries as they turn 65.
Aetna will begin the process soon for its marketplace members in 17 Florida counties. The effort will kick off with individuals who qualify for Medicare in November, spokesman Matthew Clyburn said. They'll receive 90 days advance notice instead of the required 60 and a postcard they can mail back, he said, and the company will follow up by phone to make sure they understand the change.
In November, UnitedHealthcare will start to automatically enroll members of its Medicaid plans in Tennessee and Arizona into its Medicare Advantage plans, a spokeswoman said.
And Humana, the nation's second largest Medicare Advantage provider, has asked for federal permission to also do auto-enrollment. The process "will benefit people who want to stay with the same insurance company," said Mark Mathis, director of Humana's corporate communications. "It would simplify administration, eliminating a step in the process, and help maintain continuity with the same company."
Medicare officials are developing a procedure for reviewing seamless conversion requests as well as a system to monitor implementation, spokesman Raymond Thorn said. A company given approval must automatically enroll all Medicare-eligible beneficiaries. But because federal law prohibits marketplace insurers from dropping a member who qualifies for Medicare, both marketplace and Medicare Advantage coverage continue until the person cancels the marketplace plan, Thorn explained.
Additional Updates:
FREE Medicare Supplement Online Quoting Tool for PSM Agents -

View