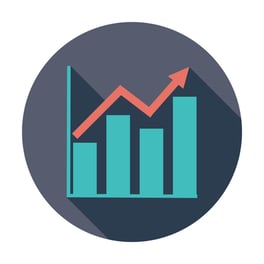 Insurers that offer Medicare Advantage health plans are facing less pressure to cut benefits and pull out of some markets next year following a favorable early assessment of factors affecting rates.
Late last week, the Centers for Medicare & Medicaid Services (CMS) announced a proposal to hike Medicare Advantage rates by 1.35 percent on average for 2017.
While hiking the rates won't likely come close to covering all costs involved in administering the program, CMS said plans that work toward enhancing the quality of care delivered to enrollees may see advanced updates to cultivating which benefits are offered.
Determining how much of an impact the rate hike will have on enrollees is quite difficult to say, but the final rate alteration will vary depending upon factors such as where the plan is located.
CMS also floated changes in how risk adjustment would be designed for Medicare Advantage plans that serve many seniors dually eligible for both Medicare and Medicaid.
Medicare Advantage plans have undoubtedly become a key source in growth for insurers offering the health plans. With the rate hike, high pressures felt by insurers over recent years due in part to reimbursement cuts called for by the Affordable Care Act (ACA) will slowly start to diminish.
Following last week's announcement, one of the largest Medicare Advantage providers (Humana Inc.) saw shares jump out ahead of the broader market at the start of trading Monday. Humana's stock increased 2.4 percent, or $3.97 to $169.31, as broader trading indexes climbed around 1 percent.
While the final rates for 2017 will be announced in early April, both insurers and enrollees have much to look forward to in the year to come. Interested in selling Medicare Advantage plans? Contact our expert team of Marketers today at + 1 (800) 998-7715 and they'll get you going on the certification process!
Source: http://thehill.com/policy/healthcare/270080-cms-proposes-small-increase-in-medicare-advantage-payments
Additional Updates: