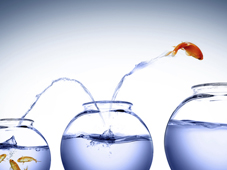 Selling insurance is important but challenging work. In a competitive industry that's changing rapidly, the obstacles are many. But knowledge is power, as they say, so in Retirement Advisor's recent Advisor Survey we asked your peers to name these obstacles directly. The answers ran the gamut from specific product concerns to looming legislation worries to straightforward sales hurdles that would resonate equally with those who sell houses or medical equipment or tax planning advice.

Following are the five obstacles that independent insurance agents say are the most significant they'll face this year, along with suggestions for how to meet them head-on.
http://www.lifehealthpro.com/2015/02/25/the-5-biggest-challenges-agents-are-facing...
Source: lifehealthpro.com
Additional Updates: