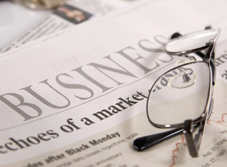 Every successful advisor has one thing in common that continue to keep their business growing. They ensure to keep a healthy stream of leads flowing into their pipeline. How do they do keep the influx of leads coming in? Is it a "secret" they keep safely guarded? Below are great lead generation tips successful advisors use to stay on top of their game.
Network. Join a network within your industry and stay active in local business chapter. Become involved in local seminars that speak to potential prospects. Focus on quality of the network and not the quantity. Concentrate on developing referral partners to work with.


Build referrals partners. Build a professional relationship based on trust and reputation with fellow professionals. Ask for recommendations for referrals. Return the favor and see your referrals gain grown.


Build your reputation as an industry leader. Get involved and join a local service association that you may enjoy; such as, the local Chamber of Commerce, insurance professional association or even a church. These may not be immediate sales leads, but can be a great source for the long haul.


Ask your clients. Ask your existing clients to introduce you to one or two people who fit your client profile. Your client may be your most valuable lead generating asset.


Build a foundation. Focused on your goals and develop your personal brand identity: a trusted, well recognizable brand will lead to prospects.


Develop and maintain an online presence. Sign up and make good use of social media outlets like Facebook, LinkedIn and Twitter. Be consistent and post valuable information and promote benefits. Tell prospective leads what you can do for them.


Learn from your competitors. Look at what they are doing and what has been working for them. Implement those methods onto your own organization.


Focus and target your audience. Identify what their needs are. Once this has been determined, then the marketing message and campaigns can be tailored accordingly. Do the same to the other product lines, identify, categorize, customize, and so on. Soon, your hard work will pay-off, and you will see leads building up.


Commit and stick to a plan. Commit...Commit…Commit… It can't be overemphasized. Always stick to your plan and don't drift away. Advisors can always build life insurance leads through website, emails, telephone calls, and referrals program.


Invest in lead programs. Invest in Customer Relationship Management systems (CRM) that help manage an organization current and future customer sales leads.
Please give us your feedback!
Question: What steps have you taken to build your sales lead? How has it changed your business?
Source: LifeHealthPro
Additional Updates:
Assured Life Association/Woodmen of the World
November 2013 Med Supp rate release for IL, TN, CO, MT, UT. Learn More

- November Med Supp Outlines for IL. Learn More

- November Med Supp Outlines for TN. Learn More

- November Med Supp Outlines for CO. Learn More

- November Med Supp Outlines for MT. Learn More

- November Med Supp Outlines for UT. Learn More
2014 Medicare Advantage and Part D Certifications are now available! Learn More