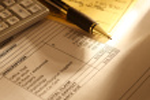 The Annual Enrollment Period is around the corner, starting October 15 and ending December 7. Now is a great time to take your certifications, read up on the 2013 changes, and take a look at your portfolio to assure you are ready for the season.

The 2013 Medicare Marketing Guidelines from CMS are now available, some highlights of the attached document below:
Section 50 Marketing Material Types and Applicable Disclaimers - This section covers all the required disclaimers by product type.


Section 70 Rewards and Incentives, Promotional Activities, Events and Outreach - This covers telephone contact, unsolicited contacts, scope of appointment requirements.


Section 100 Plan Sponsor Websites and Social/Electronic Media - Read through this carefully if you use a web site or and social media platforms for business purposes.


Section 120.2 Plan Reporting of Terminated Agents - This section says that "When plan sponsors discover incidents of unlicensed agents or brokers submitting applications, they must terminate the agent/broker and report them to the authority in the State where the application was submitted." You do not want this to happen.


Read the full 2013 Medicare Marketing Guidelines document.

Really not a lot of ground-breaking changes this year. But it's always a good idea to closely review the requirements every year to make sure you're sales and marketing activities are compliant.

If you have any questions regarding the changes or are interested in adding new products to your Medicare Advantage product portfolio, give your PSM marketer a call at 1-800-998-7715.
Please give us your feedback!
What are you doing to prepare for the Annual Enrollment Period? What have you done in the past to prepare that has been beneficial to your business?


Additional Updates: