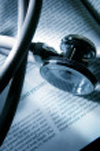 Reminder: This week you have no doubt heard of the new Forethought Medicare Supplement, of which we are an exclusive distributor. To read more about the product, click here.
Avalere Health, a well respected research firm in the medical industry, published a study that estimates over 3 million Medicare beneficiaries will have their current drug plan terminated. This will most likely create an unpleasant inconvenience for these seniors who will see unexpected changes in their premiums and copayments according to the analysis.
The reason for the termination of certain drug plans stems from the Center of Medicare and Medicaid Services' (CMS) decision to reduce perplexing and identical coverage. By doing this, CMS hopes this will provide seniors with more significant options, while still offering a good selection of about 30 plans or so in each state (down from 40). It should be noted that the change by CMS does contradict President Obama's promise that people happy with their current health plans can keep them.
Deputy Administrator for Medicare, Jonathan Blum, spoke out against the study saying such studies would be based on guesswork and lead to highly inaccurate results. Insurance industry representatives remain mum on the issue. Consumer advocate groups are praising the changes, as such groups have long held that there are too options right now. According to AP, this year there are nearly 1,600 plans offering a numerous array of options, many of which are identical. As insurance agents, what do you think? Will the simplification of drug plan options make your lives and the lives of your clients easier, or will it reduce your opportunities?
Medicare Expands Smoker Counseling Coverage
On Wednesday, the Department of Health and Human Services (HHS) expanded coverage for smoker counseling. Now, any smoker on Medicare can receive counseling to stop smoking from an authorized professional. Before, Medicare only covered such counseling for those beneficiaries who were diagnosed with or showed symptoms of tobacco-caused disease. By expanding such coverage, HHS hopes to reduce the burden tobacco-related diseases place on the Medicare system. According to Seniorjournal.com, it is estimated that between 1995 and 2015, tobacco-related diseases will cost Medicare about $800 billion.
AARP Study Says Popular Drug Prices Soared in 2009
AARP released a report titled The AARP Rx Price Watch Report that found retail prices of prescription drugs soared, rising more than eight percent in 2009. According to the study, 211 of 217 brand name prescription drugs increased in price, significantly exceeding general inflation last year. All top 25 selling brand name drugs saw price increases. The largest increase was Flomax, which increased 24.8%. Furthermore, the study found brand name manufacturers Boehringer Ingelheim and BTA Pharmaceuticals had average price increases of more than 15%. To read the report in its entirety, click here.
Sources: AP, Seniorjournal.com