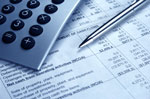 A The Henry J. Kaiser Family Foundation released a report that provides an analysis of Medicare Advantage enrollment trends among HMOs, PPOs, and PFFS plans. The report highlights that 11.1 million people were enrolled in private Medicare Advantage plans as of March 2010. This is an increase from 10.5 million in March 2009. The report showed that this increase took place despite a reduction of available plans throughout that same period.

The report also found that three or fewer insurance companies dominate the Medicare Advantage market in every state except New York. In 14 states, one company enrolls more than half of all Medicare Advantage customers. Nationwide, both UnitedHealth Group and Humana Inc. control 33% of the total Medicare Advantage enrollment nationwide.

For the full report follow this link: http://kff.org/medicare/upload/8080.pdf
Medicare Doc Pay Cuts Expected to be Delayed Today
Last night, the House of Representatives voted 417-1 to approve a Senate bill that delays a 21% cut in Medicare payments to doctors. The bill delays the cuts another six months. Lawmakers will work on a more permanent solution in that time, but if history is any indication, a permanent solution isn't coming anytime soon. Obama has expressed his approval of the bill and is planning to sign it into law today.

The Medicare doc pay cut delay was a part of a larger bill that included unemployment benefit extensions and more aid to states. When that bill was filibustered by Republicans, Democrats separated the Medicare doc pay cut delay into its own bill. Now the hope is that the much more expensive, permanent solution can be passed after congressional elections in November. The bill being signed today will increase payments to providers by 2.2% and will be paid for with a series of health care and pension changes.
Medicare and Medicaid Implements New Fraud Mapping Tool
The Centers for Medicare & Medicaid Services (CMS) implemented a new fraud mapping tool that will eventually be used throughout all government agencies. The fraud mapping tool was developed by the Recovery Accountability and Transparency Board to collect massive amounts of information in real time, analyze the data for fraud trends, and then project possible fraud or errors using an array of indicators. This new tool comes on top of the "Do Not Pay" list created last week. Both methods aim to achieve President Obama's goal of cutting improper Medicare payments in half by 2012.
Sentinel Life Medicare Supplement Plan N Approved in CA, IA, and LA
Sentinel Life Medicare Supplement Plan N has been approved for Louisiana, Iowa, and California. Each of these plans offer competitive rates and generous commissions. To learn more about these products click here.
Sources: AP, NPR, KFF, KHN