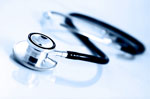 It's that time of year again, but this time many of you who sell Mutual of Omaha Medicare supplements will see that rate increases are significantly higher than usual. Click the links below to view the new rates for your state(s).
Mutual of Omaha Companies Med Supp Rate Increase Info is for the following states (April 2010):
AL, AR, AZ, CT, IL, KY, MI, ND, OH, OR, SC, SD, and TN
Ohio (April 1, 2010):
Missouri (April 1, 2010):
WellPoint Announces Rate Increases Between 25% - 39% in California
And if you think these are high, they aren't as bad as those found in the under 65 market. This past week, WellPoint CEO Angela Braly addressed a U.S. House subcommittee regarding insurance rate increases of 25% to 39% announced by her company's Anthem Blue Cross of California.

The company line is that these rate increases reflect increases in medical costs, as well as the trend of many young and healthy policyholders dropping or reducing coverage during this great recession.
Committee Democrats argued that Anthem e-mails demonstrate that the company seeks to increase its profit margin and to reduce coverage. The politicians pointed out that in 2008, WellPoint paid $115 million to 85 senior executives, and compensated 39 executives more than $1 million each. The company also spent over $27 million on 103 executive retreats.