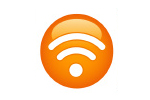 As we mentioned before, one of the sales methods you'll want to take advantage of this year is the webinar. And if you are already doing a webinar, then perhaps you'll find some useful nuggets of knowledge that will help you refine your presentation.
1. What you need. In order to conduct the most effective webinars you will need the right tools. Here is a list:
• Presentation software such as Microsoft PowerPoint
• Web conferencing software such as http://www.megameeting.com or http://www.gotomeeting.com
• Stock media from sites such as http://www.gettyimages.com or http://www.shutterstock.com
• Video editing software (free) such as Windows Movie Maker or iMovie
• Video camera and tripod
2. Planning. Your webinar is a project that will require a few hours of planning to ensure a smooth execution, low cost, and as little rework as possible. First, you will want to think about your audience. Do you sell direct to seniors? Do you solely recruit agents? Are your clients more affluent? Are they mostly minorities?
Once you've identified your audience, you'll want to identify the key issues that are important to them when considering the product or services you are trying to sell. Your webinar subject matter will vary greatly depending on if you are selling Medicare supplements, annuities, or even both. Regardless, you'll want to remember to focus your subject matter on only 3-5 major points.
After identifying the 3-5 major points you want to convey to your audience, the next step is to create an outline of the information you will convey about those 3-5 major points. The key here is to get the right arrangement for your information so you can then start thinking about the detailed content you will present. The more visuals the better, so consider how you can visualize as much information as possible.
The last part of planning your webinar requires that you finalize all the content you want to put in your webinar and think about the logistics of creating that content. You'll need to write the script for your oral presentation, and if you plan on showing a video clip of a customer explaining her financial devastation from not having a Medicare supplement, you will of course want to identify the customer, pick the time and place to interview, and so forth.
3. Creating the content. With your plan in place, now comes the execution. You will want to contain your entire Webinar within the presentation file. This is easy to do as you can easily drag and drop other types of files into the presentation file. If you are unfamiliar with how to use presentation software, I recommend buying a presentation software tutorial or book to enable you with maximum creative ability.
The first thing you will want to do is choose your theme. The color and structure of your theme are both important in addressing your audience and presentation style. If you are going for a more upbeat style, then brighter colors will compliment and enhance your presentation. If your subject matter requires respect and a more serious tone, then you'll want to use darker shades of colors. Stay away from blacks as a primary color as it comes across as too serious and it can be hard to read text from. If you aren't happy with the included templates, you can find many impressive templates for purchase with a simple search for "PowerPoint (or other software) templates."
Next, comes adding your content. A good rule of thumb to follow is to use as little text as possible. This means keeping your bullet points to 3-5 on each slide and never writing paragraphs of text. Use charts, tables, photographs, videos, and so forth to convey your message when possible.
When it comes to charts and tables, make sure the data and source is correct and that you have permission to use them. Also, always use professional stock photos. Nothing loses respect more than low-quality, amateur material. Stock photo sites allow you to buy at different sizes so you shouldn't have to worry about resizing photos. If you have to resize photos to conform to your design, know that you can safely scale down, but never up. When scaling down hold down the shift key when resizing the photo. This will prevent distortion and pixilation.
With the popularity of YouTube and reality TV, less than professional quality video is accepted if done right. If you are doing a client interview video or if it's a video of yourself, make sure you record it with at least a tripod. You don't want any shaking in your video. Also try to record in as well lit a room as possible. Dark video isn't appealing. Once you recorded your video, you can then edit it with one of the free programs mentioned above. Music always helps, so buy some stock audio to make your video that much more attractive and effective. Again, cheap and short tutorials are readily available to show you how to use the video editing programs.
4. Edit and Test. Once you've created your presentation make sure to edit it for mistakes. You'll also want to test your webinar to a sample audience to make sure it's perfectly executed. The software should give you the ability to record your webinar, so make sure to watch yourself and see if there are any improvements to be made.
5. Marketing. With your webinar all ready to go, you'll want to consider how to get the most eyeballs to watch it. Before you do though, consider the costs. Typically, each "seat" in a seminar costs money. The more "seats" you need the more it is going to cost you. So as you can see, it will pay off to ensure your audience is as targeted as possible for maximum effectiveness.
If you have a large budget and want as many eyeballs as possible, then you'll want to communicate your webinar information through an E-blast, LinkedIn, Facebook, and Twitter. You can also use more traditional methods like radio and print, but they cost a lot more.
Once you've executed your perfect webinar and have it recorded, you can then use it as a very effective promotional/educational piece. Set up a webpage to show the recorded webinar and drive traffic to it. You can also put it on a disc or thumb drive and send it out to those less Internet savvy. You spent the time, money, and effort to make the perfect webinar, so make sure you leverage it as much as possible.