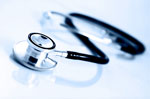 According to National Underwriter the Centers for Medicare and Medicaid Services (CMS) ordered all Medicare Advantage providers to suspend what it considers to be misleading mailings sent to beneficiaries about health care and health reform.
The order was sparked by a mailing campaign conducted by Humana Inc. The mailings conveyed to recipients that current health care reform legislation in Congress would eliminate the entire Medicare Advantage program.
CMS representatives state that the mailings may be in violation of Medicare rules, as Humana's campaign assets were not submitted to CMS for approval – a requirement for any marketing piece that contains Medicare Advantage benefit information. Humana has agreed to suspend the mailings while a final decision is made.
Representatives from America's Health Insurance Plans (AHIP) are criticizing the move as unfair and calling it a "gag order."
Weekly Recap:
World Alzheimer's Day: On Sept. 21, Alzheimer's Disease International released a report stating that 5.3 million Americas have the disease. The report also forecasts that 35 million people worldwide will have dementia next year which is primarily caused by Alzheimer's disease. The most startling fact in the report is its forecast that dementia prevalence will almost double every 20 years to 65.7 million in 2030 and 115.4 million in 2050.
Bill to Stop Part B Increase: A new house bill was introduced that aims to keep Medicare Part B premiums the same. With no Social Security benefit increase next year, an increase in Part B will effectively further reduce the income of senior citizens. The bill is sponsored by Rep. Dina Titus (NV-D), AARP, and several other senior-advocate organizations.
AA Retirees Lose Coverage: American Airlines will discontinue paying for Medicare supplement insurance for its retired, non-union employees because the cost is too high. As of January 1, non-union retirees age 65 and older will have to pay for supplement insurance themselves. Those who participated in the pre-fund program will be reimbursed. Sources: National Underwriter, Senior Journal, Dallas Morning News