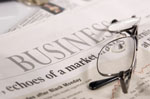 Demos, a liberal public policy group, released a study earlier this week showing consumers age 65 and older are increasing their credit card debt faster than any other demographic. The study details how in 2008, low and middle-income seniors carried $10,235 in average credit card debt last year – a 25% increase from 2005.
According to the study, half of households stated that medical expenses contributed to their credit card debt. Though the report doesn't specifically state it, one could draw the likely conclusion that this is a result of Medicare not covering all expenses from medical treatment that seniors receive.
The Demos survey, with a margin of error of plus or minus 3.7 percentage points, was conducted by phone from April through August 2008. It questioned 1,205 low and middle-income households, defined as those with 50% to 120% of local median income. The survey additionally stated that the average interest rate is 20% and an average of four late fee charges were paid during a 1 year period.
An additional research group – Employee Benefit Research Institute – confirms the rapid increase in seniors' credit card debt, as its data from 1992 – 2007 shows senior credit card debt grew faster than that of the overall population. A senior researcher for the institute said that people near or in retirement have the highest probability of becoming disabled or to take on a serious illness, requiring a significant amount of medical care.
In other news, the big news this week in the ongoing health care reform drama, is that House "Blue Dogs" and other, less fiscally conservative Democrats agreed to health care legislation. This signals that a vote is coming sooner rather than later. For more information click here
Sources: USA Today, NPR