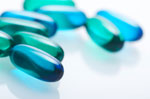 According to CNN, the Pharmaceutical Researchers and Manufacturers of America has agreed to discount medications for Medicare beneficiaries who face high out-of-pocket expenses when their benefits reach a gap in coverage. The deal was negotiated by Sen. Max Baucus, D-Montana and subsequently praised by Present Obama as a "turning point" in health care reform.
The President further elaborated saying "The agreement reached today to lower prescription drug costs for seniors will be an important part of the legislation I expect to sign into law in October."
The pharmaceutical group agreed to a 50% discount to most beneficiaries for brand-name medicines purchased during a Medicare part D gap in coverage that costs senior citizens between $2,700 and $6,100 a year. The agreement will result in $80 billion in Medicare drug savings over the next 10 years.
On a related matter according to the Associated Press, President Obama said health insurers will continue to profit with a government option in place. He explained that even though insurers will make less profit per patient, they will make it up since they will have more paying customers when the uninsured sign up for coverage. Needless to say, insurers still believe they'll go out of business.