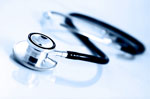 On Tuesday, March 24, 2009, the nation's health insurers proposed to stop their policies of charging higher premiums for sick customers, and extending coverage to all Americans regardless of whatever pre-existing health condition they may have.
The devil is in the details however. The aforementioned is contingent upon a government mandate that all Americans purchase health insurance. This enormous risk pool would allow all health insurers to implement the aforementioned proposal, while maintaining a profitable market according to America's Health Insurance Plans and the Blue Cross Blue Shield Association whom represent 1,300 companies insuring more than 200 million people.
This proposal mimics the system already in place in Massachusetts where everyone is required to have health insurance. The government provides subsidies and tax breaks for those residents who can't afford the entirety of the plan. Not all would be completely equal though, as insurers would still need to vary rates based on age, family size, and geography. Additionally, discounts would be available to individuals who maintain healthier lifestyles, such as non-smokers and those who follow treatment programs precisely.
The proposal comes in response to the Obama administration's initiative to create a government-run, national health care system. Such a system would directly compete with private insurance companies and possibly drive such private insurers out of business according to leaders in the industry. The proposal, made at a Senate hearing, was met with a lukewarm reception by lawmakers who want to know more about the details before taking further action. The White House did not comment on the proposal.
Granted, this is only a proposal that may or may not go anywhere, but if such a system was implemented, what would the implications be? We encourage you to let us know what you think this means for you as agents, your customers, and the industry at large. Would requiring everyone to have health insurance mean more business for you? Would there still be a need for agents? Would this change be better than a government-run program? Are private-insurance companies just afraid of competition from the government? As always, we'll keep you updated on the latest developments.