PSM Offers Best in Class Solutions to Help Scale Your Insurance Practice
Precision Senior Marketing was founded in 2006, in Austin, Texas. In the intervening time with almost two decades of experience, PSM has grown to a nationwide footprint, with a mission to empower agents to honestly and ethically help people live longer, healthier and more financially secure lives. The decision a senior makes regarding their healthcare is one of the most important financial decisions they can make and we are here to give agents the tools, technology and support that is necessary to guide them in that decision.
Our Commitment
Day in and day out, we employ our 'Do the Right Thing' philosophy, which has helped us establish and maintain our celebrated reputation as one of the most agent friendly FMOs in the nation. We leverage our powerful community to provide our agents with the resources necessary to help facilitate the growth and success they are striving toward. Simply put, we invest in the success of our agents to create a symbiotic relationship that yields a unique experience and stands the test of time.
Check out our Agent Programs and Services Guide.


Elevating Success
Are you an independent insurance agent with aspirations to build your own successful agency? Are you feeling a lack of support, personal touch and dedication from your current upline/FMO? Or are you an established agency looking to scale your business and take it to the next level?
Whatever your goals may be, Precision Senior Marketing has the resources and expertise to help you achieve success.
We Offer:
Personalized training and development

Cutting-edge technology

Customized solutions tailored to your specific business goals

Access to a network of industry experts

Exceptional support and service
Our customized solutions and exceptional support are designed to meet the unique needs of independent agents and agencies alike.



Powerful Partnerships
We are committed to providing our agents with a range of resources and support to help them succeed:
Our powerful partnerships include:
Strong relationships with insurance carriers and industry experts to provide agents with access to the best products, tools, and support.

Capital infusion and acquisition strategies to help agents expand their business and reach their ultimate goals.

Dedicated service and mentorship from experienced professionals to help agents build a successful business.

P

roprietary lead, training, marketing and enrollment platforms

to streamline your sales process and business practices.

Compliance oversight to ensure agents are meeting regulatory requirements and operating ethically.

Succession planning and agency building support to help agents plan for the future and achieve long-term success.
Our
Values

A strong community allows us to support, connect, and engage with our agent relationships.

Communication allows us to create and sustain a transparent, efficient, and collaborative partnership.

Accountability allows us to maintain trust, set expectations, and support our diverse agent base.

All of these enable the growth of the agents, and organizations that we proudly serve.

We take pride in providing our agents with high quality senior insurance products that bring a sense of security and peace of mind to the nation's exploding senior population. Our experienced insurance marketing team provides our agents with a robust product portfolio, game-changing technology and unrivaled support.
Complete the request form to schedule a consultation with one of our Marketing Representatives. We look forward to showing you how we can personalize our services to help grow your business.


Free Downloads

Check out our Medicare101 Client Presentation that can be customized for your personal needs.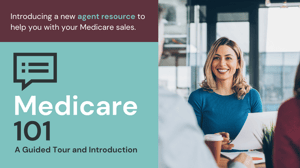 Want to learn more about us? Download the PSM Agent Programs and Services Guide for an in-depth review of everything we have to offer.