Heartland National First Guardian Cancer Care
Heartland National First Guardian Cancer Care Description
Heartland National Life Insurance Company started in 1994. Today, throughout the Heartland distribution network sales total over 20 million - making them one of America's leading Senior Health/Life Insurance distributors. With a no-nonsense conservative approach, Heartland National Life provides quality insurance products and unsurpassed service to their policyholders.
Heartland National Highlights:
Affordable, easy to sell plans
Quick Policy Issue
Simple Yes/No Application
9 Month Advancing Available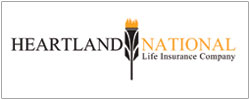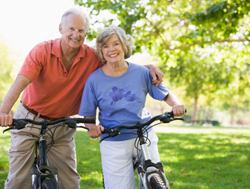 Cancer is an equal opportunity enemy. Cancer affects every race, ethnic group, and gender; and it doesn't just affect the person who is diagnosed, but their whole family.
Cancer is the second leading cause of death in the U.S. and accounts for one of every four deaths.*
The risk of being diagnosed with cancer increases with age. About 77% of all cancers are diagnosed in persons 55 and older. *
In the U.S., men have almost a 50% lifetime risk of developing cancer; for women, the risk is a little more than 33%.*
Almost 16 million Americans (6%) were unable to obtain care due to the cost.*
Why Heartland National Cancer Care?
You can use Heartland National CancerCare+ for coverage in addition to other insurance; and the benefits are paid directly to you, to be used however you need to use them. You can use Heartland National CancerCare+ for costs associated with:
First Occurrence: After the original diagnosis of cancer, not including skin, $1000 will be paid to you for you to use as you see fit.
Overnight Hospital Stays: drugs and diagnostic tests, doctor visits, and private nurse.
In or out of the hospital coverage: surgery (according to the surgical schedule), anesthesia, second & third surgical opinion, blood, radiation, chemotherapy, prescriptions, anti-nausea medication, and inpatient hospice care (if you are terminally ill).
Outpatient coverage: surgically implanted breast prosthesis, non-surgical breast prosthesis, ambulance transportation to and from hospital(s) and travel costs.
Heartland National Plan Highlights and Additional Features:
Simple application process.
Guaranteed Renewable – No matter what health conditions you or your dependents develop.
Benefits are paid directly to you to use however you choose.
Benefits are paid in addition to any other insurance coverage.
If you keep the policy for at least 15 years, have not been diagnosed with cancer and no longer want the coverage, you can receive a refund of up to 80% of the premiums paid, minus any claims paid.
Your entire immediate family can be covered for one low price.
Any minor dependents can convert their coverage to an individual policy when they reach the age where they are no longer eligible to continue on your policy – no matter what the condition of their health is.
Coverage for those with an HMO plan that has limited benefits, restricted networks or daily hospital deductibles.
Pays for confinement in U.S. Government hospitals, such as the VA hospital.
Helps pay transportation costs for travel to receive treatment or consultation more than 100 miles from your home.
* American Cancer Society. Cancer Facts & Figures 2007. Atlanta: American Cancer Society; 2007. pp. 1-3
States PSM Serves:
Alabama
Hawaii
Massachusetts
New Mexico
South Dakota
Alaska
Idaho
Michigan
New York
Tennessee
Arizona
Illinois
Minnesota
North Carolina
Texas
Arkansas
Indiana
Mississippi
North Dakota
Utah
California
Iowa
Missouri
Ohio
Vermont
Colorado
Kansas
Montana
Oklahoma
Virginia
Connecticut
Kentucky
Nebraska
Oregon
Washington
Delaware
Louisiana
Nevada
Pennsylvania
West virginia
Florida
Maine
New Hampshire
Rhode Island
Wisconsin
Georgia
Maryland
New Jersey
South Carolina
Wyoming