UnitedHealthcare Medicare Solutions
UnitedHealthcare Description
UnitedHealthcare Medicare Solutions is part of UnitedHealth Group, a Fortune 25 company. As a leader in Medicare-focused health care for over 20 years, UnitedHealthcare Medicare Solutions serves one out of every five people eligible for Medicare through a variety of products including Medicare Supplement plans.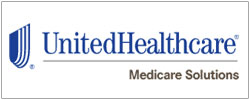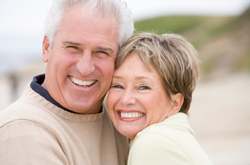 At Precision Senior Marketing you'll find us to be one of the leaders in the industry serving the senior market.
That's why we're pleased to announce that, with our agency, you can have the opportunity to offer AARP® Medicare Supplement Insurance Plans, insured by United Healthcare Insurance Company.
AARP Medicare Supplement Plans:
Are the only Medicare supplement plans that carry the AARP name
Have stable annual rate increases averaging approximately 5.5%* nationally over the last 5 years
Are insured by United Healthcare Insurance Company, the only carrier offering Medicare supplement plans in all states
Opportunity's knocking - so don't miss your chance.
Fore more information, please call Precision Senior Marketing at
at 1-800-998-7715 to find out more
*The National average rate increase is based on rate increases for years 2006-2010 for AARP Medicare Supplement Insurance Plans. Increases vary by plan, state and year.

AARP and its affiliate are not insurance agencies or carriers and do not employ or endorse insurance agents, brokers, producers, representatives or advisors.

The AARP Medicare Supplement Insurance Plans carry the AARP name and UnitedHealthcare pays a royalty fee to AARP for use of the AARP intellectual property. Amounts paid are used for the general purpose of AARP and its members. Neither AARP nor its affiliate is the insurer.
A UnitedHealthcare® Medicare Solution
AS2571ST (3-10)
States PSM Serves:
Alabama
Hawaii
Massachusetts
New Mexico
South Dakota
Alaska
Idaho
Michigan
New York
Tennessee
Arizona
Illinois
Minnesota
North Carolina
Texas
Arkansas
Indiana
Mississippi
North Dakota
Utah
California
Iowa
Missouri
Ohio
Vermont
Colorado
Kansas
Montana
Oklahoma
Virginia
Connecticut
Kentucky
Nebraska
Oregon
Washington
Delaware
Louisiana
Nevada
Pennsylvania
West virginia
Florida
Maine
New Hampshire
Rhode Island
Wisconsin
Georgia
Maryland
New Jersey
South Carolina
Wyoming