PSM is proud to be able to help support our directly contracted Medicare agents.
For every ten (10) Medicare Supplement* or Medicare Advantage enrollments placed and issued, you will qualify for a complimentary 1,000 piece lead mailer*. This offer includes the postage, printing, mailing data and return postage on all submitted business return cards ~ ZERO cost to you!
Looking for a marketing reimbursement instead of a mailer? No problem. You can trade in your production credits for a cash reimbursement of $430.
The qualifying enrollments must be with a Medicare Supplement or Medicare Advantage carrier you hold a direct contract with Precision Senior Marketing at the street agent level.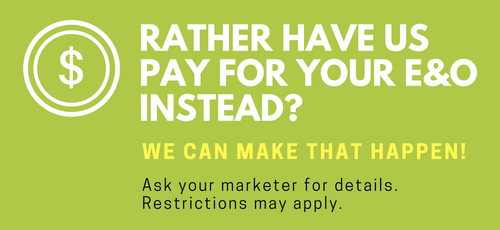 PSM is your one-stop-shop for all the resources you need to be successful. Whether it be a strong portfolio of the industry's leading companies, free quoting and technology to increase your sales, or discounts on AHIP training / lead generation... we've got you covered.
Request Information today for more details. Or call us at 800-998-7715 and speak with one of our marketers to discuss ideas on how we can personalize our services to benefit your business.
* Guaranteed Issue Medicare Supplement business does not count towards the incentive.
For agent use only. Not for use with consumers. Certain exclusions and limitations may apply. Not affiliated with the United States government or the federal Medicare program. Enrollments for this promotion must be with carriers the agent is appointed with through Precision Senior Marketing. Eligibility for this program will be determined by PSM. Only directly contracted writing agents may participate. Lead vendor and mailers for this program will be determined by PSM, and cash equivalents and reimbursements will not be offered. Agent must be trained and certified and must abide by PSM's compliance program.
Any Medicare Advantage enrollments used to qualify for Precision Senior Marketing's AHIP reimbursement program cannot also be used to qualify for the T-65 Lead Mailer Program.