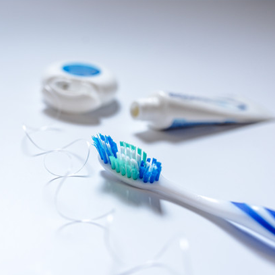 Medicare Still Doesn't Cover Dental Care. And That Can Be a Big Problem.
This is a good read on the lack of dental coverage provided by Medicare and the important role of a insurance agent to help keep beneficiaries covered. PSM offers an array of dental plans available to our agents along with the guidance on how to best incorporate into your business.
From the article...
Many people view Medicare as the gold standard of United States health coverage, and any attempt to cut it incurs the wrath of older Americans, a politically powerful group. But there are substantial coverage gaps in traditional Medicare. One of them is care for your teeth.
Almost one in five adults of Medicare eligibility age (65 years old and older) have untreated cavities. The same proportion have lost all their teeth. Half of Medicare beneficiaries have some periodontal disease, or infection of structures around teeth, including the gums. Bacteria from such infections can circulate elsewhere in the body, contributing to other health problems such as heart disease and strokes.
And yet traditional Medicare does not cover routine dental care, like checkups, cleanings, fillings, dentures and tooth extraction.
Paying for dental care out of pocket is hard for many Medicare beneficiaries. Half have annual incomes below $23,000 per year. Those who have the means, but are looking for a deal, might travel abroad for cheaper dental care. Tens of thousands of Americans go to Mexico every year for dental work at lower prices. Many others travel the globe for care.
Although low-income Medicare beneficiaries can also qualify for Medicaid, that's of little help for those living in states with gaps in Medicaid dental coverage.
According to a study published in Health Affairs, in a given year, three-quarters of low-income Medicare beneficiaries do not receive any dental care at all. Among higher-income beneficiaries, the figure is about one-quarter.
Traditional Medicare will cover dental procedures that are integral to other covered services. So if your Medicare-covered hospital procedure involved dental structures in some way, important related dental care would be covered. But paying for any other care is up to the patient.
Lack of dental coverage by Medicare is among the top concerns of beneficiaries. The program also lacks coverage for hearing, vision or long-term care services. However, many Medicare Advantage plans — private alternatives to the traditional program — cover these services.
For example, 58 percent of Medicare Advantage enrollees have coverage for dental exams. In receiving these benefits through private plans, enrollees are also subject to plans' efforts to limit use by, for example, requiring prior authorization or offering narrow networks of providers. These restrictions can be problematic for some beneficiaries, and about two-thirds of Medicare beneficiaries opt for the traditional program, not a private plan.
Adding a dental benefit to Medicare is popular. A Families USA survey of likely voters found that the vast majority (86 percent) of likely voters support doing so. The survey also found that when people do not see a dentist, the top reason is cost.
Ms. Willink's study estimated that a Medicare dental benefit that covered three-quarters of the cost of care would increase Medicare premiums by $7 per month, or about 5 percent. The rest would need to be financed by taxes.
The cost of such a benefit might be offset — or partly offset — by reductions in other health care spending, reflecting the fact that poor oral health contributes to other health problems.
Making a case for this in the political arena would not be easy, though. The initial cost would be an inviting target for politicians who express concern about fiscal prudence, regardless of any potential long-term gain. But expanding Medicare has been done before.
In 2006, a prescription drug benefit was added to the program. The law for that program was enacted in 2003, and in that same year, the surgeon general released a report calling for dental care to be treated and covered like other health care. Whether by Medicaid or Medicare, that wish is still unfulfilled.
As you can see, more than ever it is important to carry a strong dental product in your portfolio. We would love to assist with any questions you have and make sure you offer this comprehensive coverage to your clients
Source: https://www.nytimes.com/2018/03/19/upshot/medicare-missing-dental-coverage.html
Additional Updates: