Why Medicare Advantage enrollment will keep on growing, whatever the politics
CMS has broadened the services that Medicare Advantage plans can provide, services that may reduce expensive treatments and injuries. Insurers continue to see the market as a business opportunity. Critics see a slow-motion privatization of Medicare.
(Image: Freepik)
By Timothy Kelly – ManagedCare – December 19, 2018
The feds have a bullish 2019 forecast for Medicare Advantage (MA), which puts private health plans in charge of managing the seniors' health insurance program for enrollees who choose it. In September, CMS estimated that the new year will bring a 6% decline in the average monthly premium—to $28 from this year's $29.81, with 46% of plan members enjoying a zero premium (that is, no charge on top of the standard Medicare charge).
The number of MA plans available across the country will increase to 2,734, according to the Kaiser Family Foundation. CMS says that enrollment will shoot up 11.5% from this year's 20.2 million to 22.6 million. By CMS's reckoning, that means a record 36% of Medicare beneficiaries will be covered by an MA plan next year.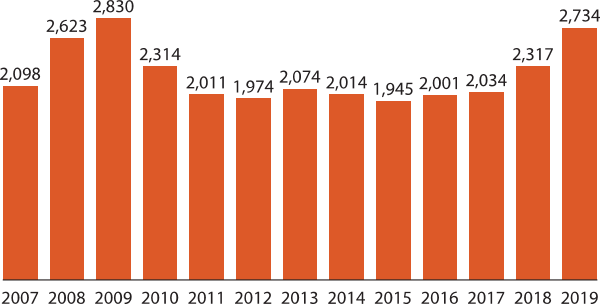 Additional Updates: