What's New? Medicare in 2019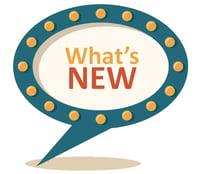 Medicare Advantage Open Enrollment Period
During the Medicare Advantage Open Enrollment Period (MA OEP), beneficiaries can switch from their current Medicare Advantage Plan (excluding Medical Savings Accounts, cost plans, and PACE) to another Medicare Advantage Plan or to Original Medicare with or without a stand-alone prescription drug plan.


You can only use this enrollment period if you have a Medicare Advantage Plan. Changes made during this period are effective the first of the following month.

More details on the Medicare OEP here
---

Extra Help Special Enrollment Period
Extra Help is a federal program that helps pay for out-of-pocket costs of Medicare prescription drug coverage. If you have Extra Help in 2019, you have a Special Enrollment Period (SEP) to enroll in a Part D plan or switch between plans. This SEP is available once per calendar quarter for the first three quarters of the year (January-March, April-June, and July-September). If you use the Extra Help SEP to change your coverage, the change will become effective the first of the month following the month that you make the change.


---

Increased Medicare Advantage Plan Flexibility
Beginning in 2019, Medicare Advantage Plans have increased flexibility in their plan offerings. This means that plans may be able to reduce costsharing for certain covered benefits, offer specific extra benefits, or charge different deductibles for some enrollees who meet specific medical criteria. Plans now also have the ability to offer new supplemental benefits that are not directly considered medical treatment. Some services that plans can begin offering include nutrition services, non-skilled in-home supports, and home modifications.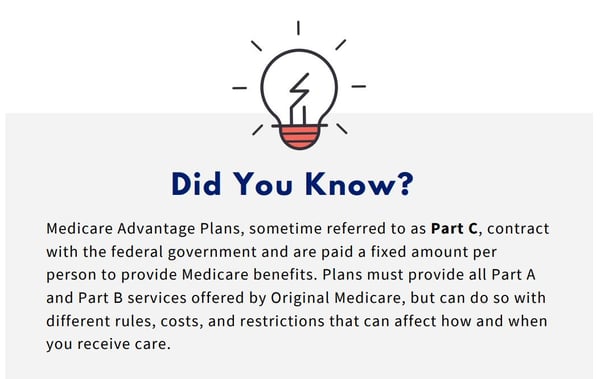 ---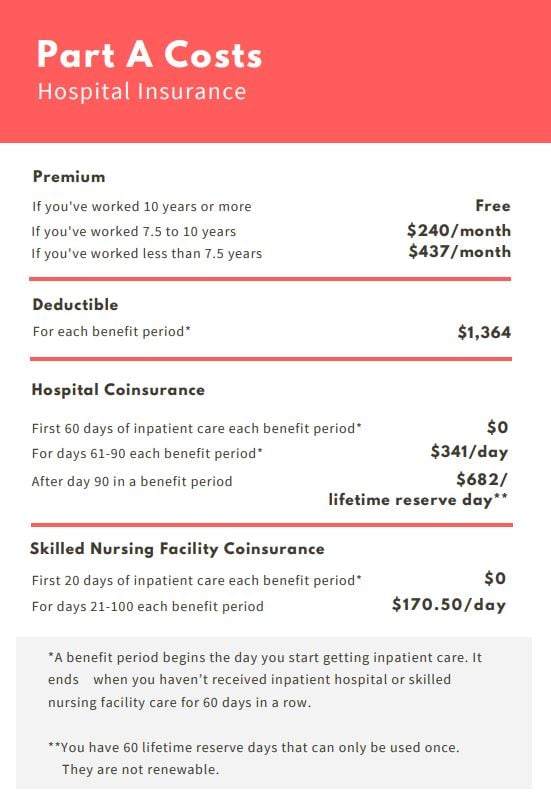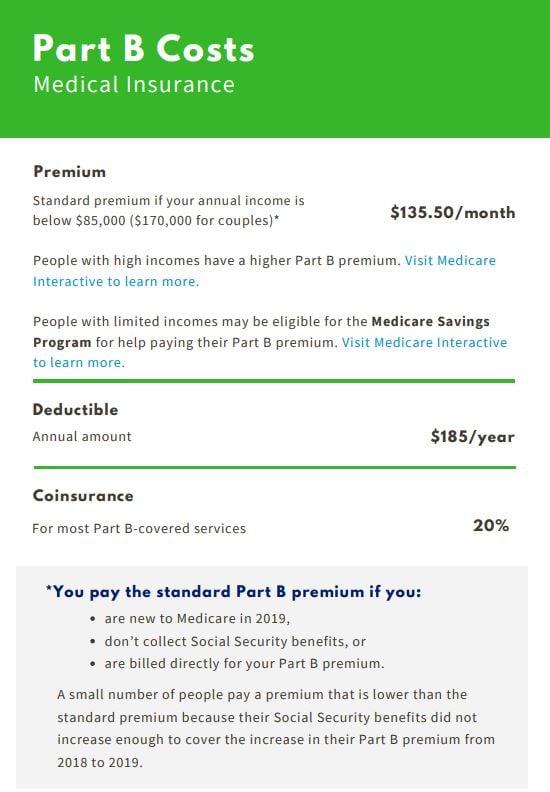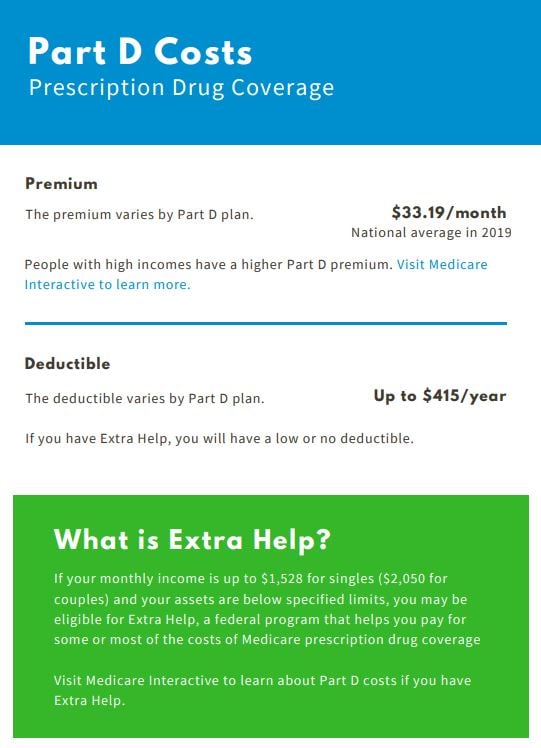 ---

Medicare Advantage Private Health Plans
In a Medicare Advantage Plan (private health plan) you generally must pay the Medicare Part B premium. Some Medicare Advantage Plans may also charge you an additional premium. In some cases, the plan may pay part of your Part B premium. Medicare Advantage Plans may have a deductible for hospital visits, doctor visits, or prescription drugs, but some do not. Plans usually charge you a fixed copayment when you visit a doctor, instead of the 20% coinsurance you pay under Original Medicare. All plans must include a limit on the amount of money you spend out-of-pocket during the year.

They also cannot charge higher copayments than Original Medicare for certain care. This includes chemotherapy, dialysis, and skilled nursing facility (SNF) care. They can charge you more than Original Medicare for others services, including home health, durable medical equipment, and inpatient hospital services.


---

Medicare Interactive (MI) and MI Pro are products of the Medicare Rights Center, a national, nonprofit consumer service organization and the largest and most reliable independent source of Medicare information and assistance in the United States. For more information, visit www.medicarerights.org.
Additional Updates: