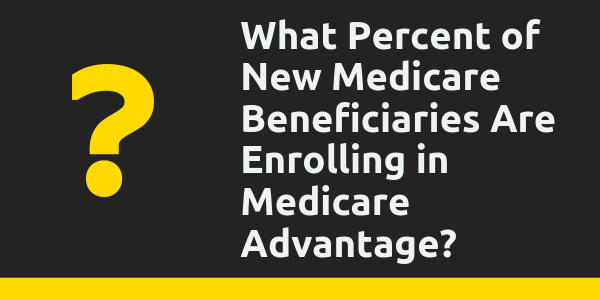 People new to Medicare can receive their Medicare benefits through either traditional Medicare or private plans, such as HMOs or PPOs, known as Medicare Advantage plans. Older adults and younger beneficiaries with disabilities have said that they make this choice based on premiums and out-of-pocket costs, access to desired providers, the reputation of the company offering the plan, ads and other marketing materials, and the advice of brokers, family members and friends. Medicare Advantage offers one-stop shopping, with all Medicare benefits in one combined package, and enrollees may have lower out-of-pocket costs than those in traditional Medicare, with an out-of-pocket cap and coverage of some additional benefits, such as eyeglasses. Beneficiaries in traditional Medicare have open access to providers and fewer administrative hassles, such as prior authorization and referral requirements.
One line of thinking has been that the Baby Boom Generation will enroll in Medicare Advantage plans over traditional Medicare at much higher rates than prior generations because they have had more experience with managed care during their working years. Our prior analysis found that, in 2011, nearly one in four people enrolled in Medicare Advantage plans during their first year on Medicare. This brief examines whether the rate has increased with more boomers aging onto Medicare, and whether these coverage decisions vary by geographic area and select characteristics. The analysis is based on a five percent sample of claims from 2010 to 2016.
Enrollment Rates
In 2016, Less than one-third (29 percent) of new beneficiaries enrolled in Medicare Advantage plans during their first year on Medicare, slightly more than the 23 percent observed in 2011, but far from a majority (Figure 1). Most new beneficiaries (71 percent) were covered under traditional Medicare for their first year on Medicare.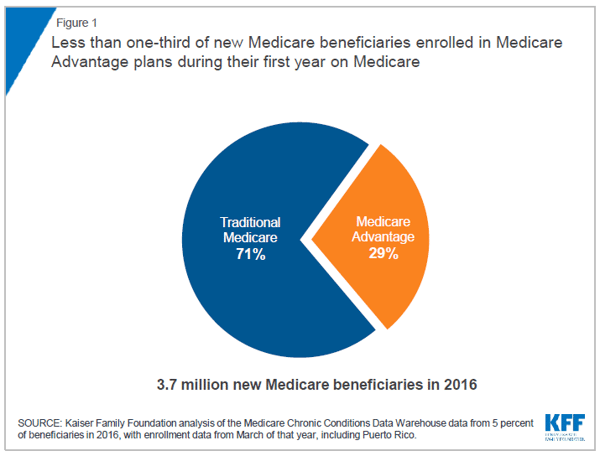 Image: www.Canva.com
Additional Updates: