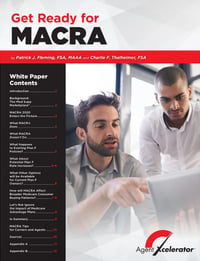 On this day, the Medicare and CHIP Access Reauthorization Act (MACRA) goes into effect — resulting in significant changes to availability in key Med Supp plans.
What will happen with clients already enrolled in these products? What options will be available to new Medicare enrollees? And what opportunities will this create for you, as a broker?
Our independent team of researchers studied the effects that MACRA will have on costs and the options available.
The results are available to you — free of charge — in the report below. Read it now, before AEP, to get a firm grasp on the most pivotal healthcare ruling since the ACA and discover what opportunities it now presents.
Additional Updates: