Venture-Funded Medicare Advantage Plans Launch into 2019 Market
New Medicare Advantage plans backed by venture funding are positioning themselves as innovative alternatives to traditional health plans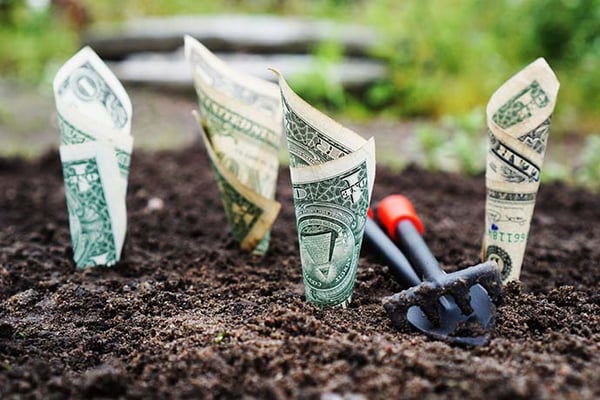 Several Medicare Advantage (MA) plans entering the market for the 2019 plan year are backed by millions in venture capital funding and are planning to compete with established payers by promoting new health plan solutions.
The recent uptick in Medicare Advantage competition is not surprising as many payers have experienced billion-dollar profits, high enrollment totals, and health plan expansion opportunities from a booming MA business. Increased participation in the MA market is likely to present competitive challenges between payers vying to attract new health plan enrollees.
Many new MA entrants have received significant funds from private investors and venture capital firms to launch innovative health plan offerings in the Medicare Advantage space. These new MA plans also promote tools such as data analytics, care coordination platforms, and technology suites to improve member experiences and set themselves apart from established MA participants.
DEVOTED HEALTH LAUNCHES FLORIDA-BASED MEDICARE ADVANTAGE PLAN BACKED BY $300 MILLION INVESTMENT
Devoted Health has launched new Medicare Advantage plans in Florida after raising $300 million in Series B funding to implement technologies that enhance operational efficiency and customer service.
Devoted Health raised $61.5 million in previous funding rounds to develop technologies that help members navigate healthcare services and receive care at home.
Leaders at Devoted Health explained that the organization operates as a combination of a payer and provider to deliver integrated healthcare services.
Ed Park, CEO and co-founder of Devoted Health, said partnering with the best possible providers and equipping consumers with user-friendly technology allow the health plan to improve beneficiary experiences.
"Having industry-leading technology is central to what we do. With our latest funding, we will continue to grow the world-class team building out our technology and operations and will expand Devoted into additional markets," he said.
Devoted Health has employed advisors, secured investors, and hired executive personnel that have several decades of experience in the Medicare Advantage market.
"In various parts of the country, there are local examples of organizations dramatically improving healthcare outcomes and bringing down costs," said former US Senator Bill Frist, MD, a member of the Devoted Health board and investor.
"What makes Devoted so exciting is that they have the team, operating model, technology, and capital to scale this kind of performance nationwide."
BRIGHT HEALTH ENTERS INTO NEW MEDICARE ADVANTAGE MARKET FOR A SECOND CONSECUTIVE YEAR
Bright Health has expanded its Medicare Advantage prescription plan option (MA-PD) into Tennessee, making it the second consecutive year the payer has entered a new MA market.
The payer has partnered with large healthcare systems across Tennessee in order to provide high-quality health plan coverage. The health systems include Baptist Memorial Health Care, the University of Tennessee Medical Center, and TriStar Health.
According to Bright Health executives, the partnership with the three health systems will provide beneficiaries with extensive access to high-quality providers.
Collectively, the health systems include 10 hospitals, 13 urgent care centers, six centers of excellence, over 1,000 physicians, and multiple specialist organizations.
"Bright Health is committed to expanding access to the growing number of people in need of individual health plans and quality healthcare – both in Tennessee and across the country," said Bob Sheehy, Bright Health's co-founder and chief executive officer.
"Baptist Memorial, TriStar and The University of Tennessee Medical Center have each demonstrated a unique ability to provide superior, personalized care to millions of patients each year, and we are thrilled to partner with them to meet the healthcare needs of hardworking Tennesseans."
Bright Health has continued to expand at an accelerated rate due to successful fundraising campaigns. In 2017, Bright Health raised $160 million from investors to scale its individual health plan and MA business operations.
CLOVER HEALTH ANNOUNCES SIGNIFICANT MEDICARE ADVANTAGE EXPANSION FOR 2019
Clover Health announced an expansion into six Medicare Advantage markets for plan year 2019.
Clover Health uses AI-driven technology to help risk stratify its 30,000 beneficiaries and identify opportunities to improve outcomes. The payer estimates that its platform is accurate 85 percent of the time when identifying patients at risk for a hospital readmission within 28 days. Leaders at Clover Health believe that the company's AI solutions allow the payer to create optimal beneficiary experiences at scale.
"Expanding into new cities and deploying our AI platform with international partners are both core to Clover's mission of improving the health of our customers by uniting cutting-edge technology with committed, personalized medical care," said Vivek Garipalli, CEO of Clover Health.
"We are already seeing the extremely positive results that our technology is having on the lives of our members and are optimistic about how we can begin to impact health on a global scale."
Clover Health has received $425 million in investor funding since 2015, the company said.
OSCAR HEALTH EYES BIG MEDICARE ADVANTAGE MARKET FOR 2020
Oscar Health expanded into several new individual health plan markets and has for an even larger Medicare Advantage expansion in 2020.
The payer offers personalized Medicare Advantage plans through which consumers can use mobile apps and web-based services to make health plan choices.
MA beneficiaries can also access telemedicine and concierge services that help members receive care as needed, according to a recent press release about Oscar's MA benefits.
Oscar Health CEO Mario Schlosser explained that the company has developed claims administration technology, enrollment services, and communications services to streamline health plan operations.
"Each new member and interaction with the healthcare system offers Oscar an opportunity to refine our member apps and make better recommendations for care; to enable our population health leads and concierge teams to drive more personalized interventions; to empower providers with easier tools that let them focus on delivering care," Schlosser said.
Oscar recently made national headlines after Alphabet, Google's parent company, invested $374 million to help the payer expand MA operations for 2020. The investment is expected to help Oscar Health hire more engineers to build out concierge services and member engagement technologies.
https://healthpayerintelligence.com/news/venture-funded-medicare-advantage-plans-launch-into-2019-market
Additional Updates: