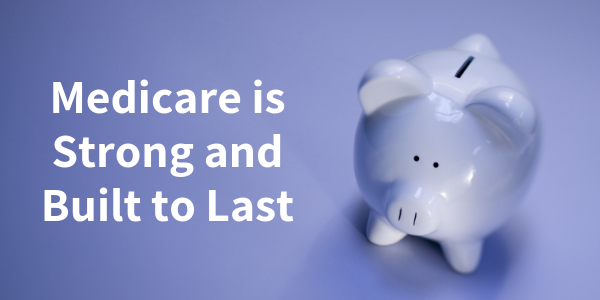 Lindsey Copeland / May 2, 2019 / Medicare Watch
Last week's Medicare Trustees' report predicts the Part A Hospital Insurance (HI) trust fund will be partially depleted in 2026. This is the same as last year's projection, and three years earlier than in 2017—the last report issued before the GOP tax bill took effect.
This is not a coincidence. The 2017 tax bill directly cut funding for the Part A Trust Fund by significantly reducing one of its primary revenue streams—the taxation of Social Security benefits. It also caused some of the projected growth in Part A expenditures. By zeroing out the Affordable Care Act's individual mandate, the tax bill also increased the number of uninsured—driving up Medicare hospital payments for uncompensated care. Higher spending projections can also be attributed to the tax bill's repeal of the Independent Payment Advisory Board, which would have helped to control Medicare spending if the growth rate exceeded certain target levels.
Read the 2019 Medicare Trustees Report
Source: https://blog.medicarerights.org/medicare-is-strong-and-built-to-last
Image: www.Canva.com
Additional Updates: