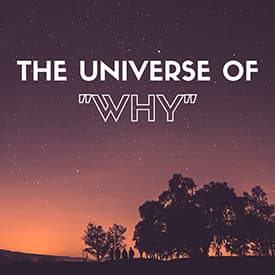 Earlier this week, LifeHealthPro put out an article regarding the power of "why" in the insurance industry, which highlighted some key points found within an all-time favorite business book, "Start with Why" by Simon Sinek.
Sinek's TED Talk on the exact subject, called "The Golden Circle", is something most certainly all insurance agents should watch.
The simplicity of "The Golden Circle" makes the philosophy easy to understand, however many insurance agents become puzzled in the attempt to apply it to their own business.
Every insurance agent knows what they do and can clearly explain how they do it, but few know why they do it.
As Sinek so eloquently states, "Why do you get out of bed each morning, and why should anyone care?"
For us, it's because we feel that agents are the backbone of the senior market insurance industry and are committed to meeting their distribution, marketing and administrative needs on a national scale.
If you can't answer that question confidently, PSM has crafted it into an out-of-this-world infographic to give you some help. Check it out!
Sources: www.lifehealthpro.com

Additional Updates: