The Future of the Medicare Program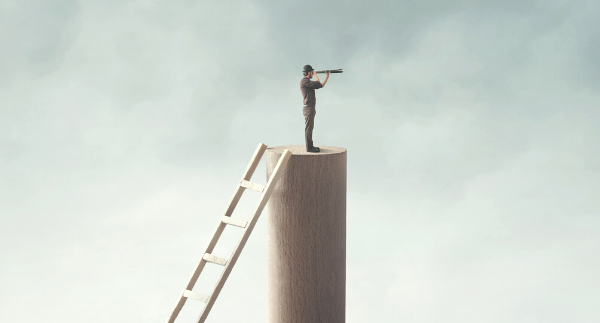 As the debates amongst Democratic presidential candidates over single-payer health care reaches new heights, the Trump administration recently responded with its latest executive order targeting health care, laying out the administration's vision for the future of the Medicare program.
Historically, improving the health system has been a bipartisan goal albeit with different visions of how to best do so. Most policy makers agree that Americans need to get the right care, at the right time, in the right place, from the right provider—and that the current system is financially unsustainable. Democrats have traditionally focused on coverage expansion and reducing consumer costs, the former best exemplified by the 2010 passage of the Patient Protection and Affordable Care Act (ACA). In contrast, Republicans have focused on consumer choice, increased competition, and total cost reduction, best manifested by the managed competition model for Medicare Part D in the 2003 Medicare Modernization Act (MMA). In reality, all of these facets are needed for meaningful health reform.
Recent administration efforts have tracked traditional market-oriented principles, with previous White House policy positions and executive orders focused on choice and competition.
Medicare Advantage: Market-Driven Medicare
Medicare Advantage (MA), the market-driven alternative to the traditional fee-for-services Medicare program, plays a central role in the executive order. With participation doubling over the past decade, more than one in three beneficiaries, or 22 million Americans, participate in MA. Plan design has proliferated to provide customized benefit design for beneficiaries including health maintenance organization, local and regional preferred provider organizations, and special needs plans targeting dual-eligible and institutionalized beneficiaries.
The executive order proposes further flexibility in benefits and plan design: Medicare Medical Savings Accounts (MSA), supplemental benefits, and telehealth services. Medicare MSA plans function similar to health savings accounts (HSAs), in which a consumer selects a high-deductible MA plan and uses funds that they place in the MSA to pay for medical expenses until their deductible is met. Politically popular with many conservatives, MSAs have had little uptake since their introduction. MSA plans—like HSAs—depend upon both price transparency and high consumer health literacy, both of which are not features of current health care markets.
While efforts by the Centers for Medicare and Medicaid Services (CMS) to implement price transparency are laudable, it is reasonable to expect a sustained industry court challenge. Historically, health systems resisted price transparency efforts, citing both the difficulties in communicating meaningful prices in the setting of poor consumer health insurance literacy and price opacity as core to the business model of third-party payment.
As proposed, expansion of telehealth services could prove beneficial. Market evidence for cost control and quality benefits from telehealth is mixed: There is evidence for high utility in screening and other clinical preventive services, while other work demonstrates increased access to care, suggesting that telehealth meets otherwise unmet, pent-up demand by increasing access. Regardless, previous CMS efforts to broaden use of telehealth services could be expanded in multiple ways, most notably by integrating availability of telehealth services into star ratings and network adequacy requirements—beneficiaries should be able to choose not only when but how they receive medical services.
Medicare Advantage And Traditional Medicare: Wrestling For Dominance
A longstanding complaint from health plans is the differential treatment of private plans as compared to fee-for-service Medicare. The executive order proposes leveling this playing field with multiple opportunities for positive change in not only program administration but also in rulemaking and legislative activity.
Administratively, the "Welcome to Medicare" booklet—sent to all new beneficiaries—initially only briefly addresses MA plans, leaving a detailed description until page 55. The enrollment process defaults beneficiaries into fee-for-service, requiring beneficiaries to both elect Part B (most do) and then elect an MA plan.
To capitalize on the budgetary and care coordination benefits of MA for both beneficiaries and government, CMS could modify the enrollment process to promote auto-enrollment into high-performing MA plans. This would likely require additional legislative authority and could prompt objections by progressive Democrats.
However, it would help shift the balance from an open-ended financial commitment—fee-for-service Medicare—to a risk-adjusted capitated-plan product—MA—thus facilitating long-term budgetary control over the Medicare program. Beneficiaries would benefit as MA promotes coordination of otherwise siloed Part A, Part B, and Part D benefits.
Read the full article here.
Source: https://www.healthaffairs.org/do/10.1377/hblog20191203.919952/full/
Additional Updates: