The Future of Medicare Supplement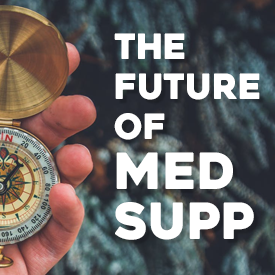 8th Annual Market Projection
The Medicare program continues to offer sustainable, long-term growth and opportunities. Over 75 million individuals are expected to be enrolled in the Medicare program by 2027. This means that roughly 17 million more individuals will be added to the Medicare program over the next 10 years, a 29% increase.
Beyond 2027, an additional 11.5 million are projected to be added by 2040. CSG Actuarial research indicates Medicare Supplement enrollments will continue to grow at a rate exceeding Medicare enrollment growth over the next 10 years, creating ever-increasing opportunities for insurance carriers, agents and marketing organizations in the Medicare Supplement market.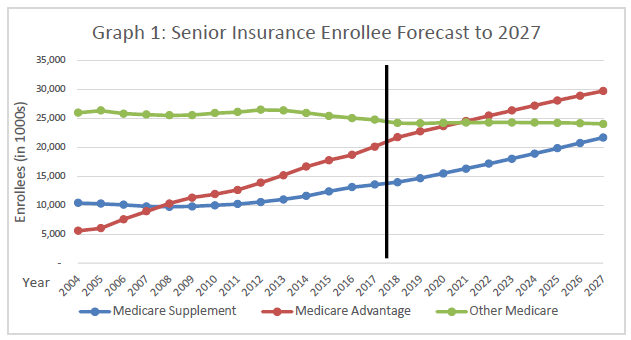 Med Supp market share for Plans G and N continues to increase. In 2017, Plans G and N made up over 22% of the lives in the Med Supp market, up from only 5% in 2010. A large portion of the growth in market share for Plans G and N is at the expense of plans providing first-dollar coverage.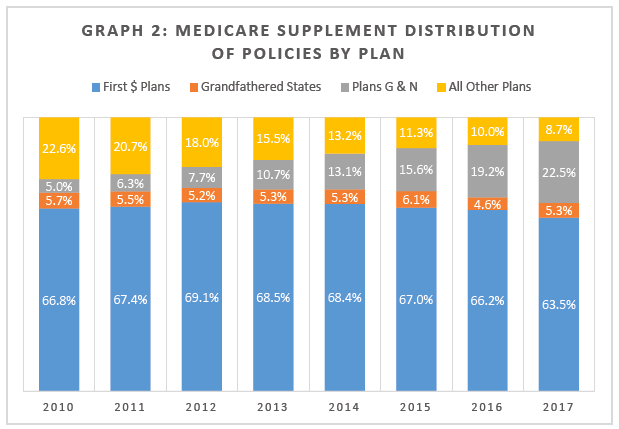 The annual growth rate of Medicare Supplement beneficiaries slowed in 2017 following two years of the highest rates of increase in recent years. Much of that slowdown was claimed by Medicare Advantage products, with the annual growth rate of Medicare Advantage beneficiaries increasing to 7.7% for 2017. This is likely due to higher average Medicare Supplement rate increases for 2017, and to the moratorium on the "ACA Fee" for 2017. This fee is intended to help fund the provisions of the Affordable Care Act, and must be paid by Medicare Advantage carriers. Medicare Supplement business is exempt. Various estimates suggest that premiums are generally 2-3% higher due to this fee.
Medicare Supplement market has displayed sustained growth over time, mostly attributable to three factors:
1. The number of Medicare beneficiaries has grown by about 28% since 2008.
2. Employers have continued to remove Medicare-aged retirees from their employer health plans, with some providing them with a stipend to purchase individual coverage. These actions have resulted in a steady decline in the percentage of Medicare beneficiaries without a Medicare Advantage or Medicare Supplement plan, including in 2017. The number of Medicare beneficiaries without one of these products has remained fairly flat for over a decade, even as the beneficiary count has climbed.
3. Relatively low increases in average Medicare Supplement premiums have been observed in recent years. This is likely driven by a shift to more Plan G and Plan N, by lower medical trend rates compared to historical averages, and by competitive pressures in the market as more new entrants attempt to gain market share.
These factors and our expectation of the degree to which they would continue were included in the development of CSG Actuarial's Medicare Supplement market projection.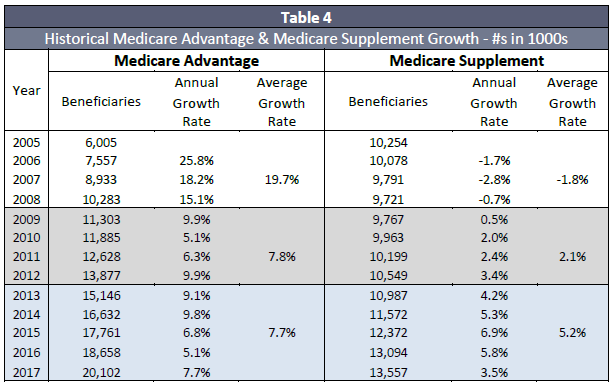 Additional Updates: