The 22 Most Highly-Rated Sales Books
of All Time (Hubspot)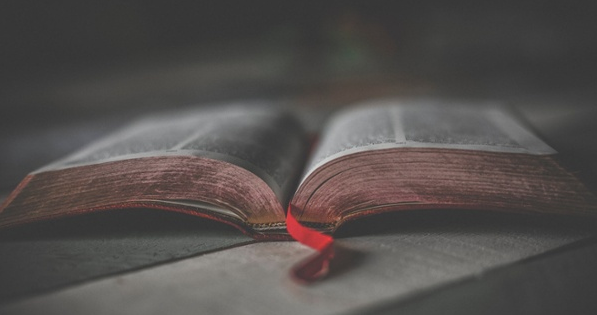 Benjamin Franklin once said, "Experience keeps a dear school, but fools will learn in no other." In other words, you can rely solely on first-hand experiences to gain sales knowledge -- but it might be painful.
To dramatically cut down on your learning curve, pick up some sales books. A read penned by a selling expert will offer you all the benefits of personal experience without negatively affecting your quota or efficacy.
Picking a book can be tough, as there are thousands to choose from. Enter: This reading list. Hubspot has curated the top-ranked books from Amazon's sales best-sellers. Whether you want to ask better questions, prospect more effectively, lead your sales team, or become an all-around better salesperson, there's a pick here for you.
Here is the list:
Matthew Dixon and Brent Adamson
According to a study of thousands of sales reps across multiple industries and geographies, the most successful put their energy toward delivering valuable insights -- not becoming their prospect's friend. Join the ranks of the top performers with Adamson and Dixon's signature Teach, Tailor, and Take Control methodology.
Review excerpt: "This is an excellent book, with provocative insights and useful information for salespeople looking for ways to break out of the pack."
Brent Adamson, Matthew Dixon, Pat Spenner, and Nick Toman
CEB's latest research reveals even Challenger salespeople struggle to close without the help of a very specific type of customer stakeholder: The Mobilizer. In this book, you'll learn how to identify Mobilizers, engage them, and work with them to get deals over the finish line.
Review excerpt: "What a great follow-up to the Challenger Sale. (It) provided me with additional insight on how to approach selling to a group of stakeholders. It has real data, real studies and real tactical strategies. If you're in the B2B space, this book is a must!"
Mike Weinberg
Looking for a one-stop guide to bringing on new business? Look no further. In this book, Weinberg lays out a proven formula for finding prospects, developing the relationship, and reaching a mutually beneficial agreement.
Review excerpt: "I loved the stories, the irreverent tone, and the honesty of this book. But what I appreciated most was that it delivered on its title -- this book really does simplify what you have to do successfully acquire new customers."
Brian Tracy
Learn how to harness psychological principles in the sales process while simultaneously getting a dose of personal motivation.
Review excerpt: "'The Psychology of Selling' is a superb, practical, easy-to-read return to the fundamentals of professional salesmanship for novices, journeymen, and seasoned, top-performing salespeople. More than common sense placed into form, it serves as an instructional blueprint -- or as a road map -- to establish, build, grow, and maintain a successful sales career."
David Hoffeld
Hoffeld's advice is based on the latest research in behavioral economics, social psychology, and neuroscience. You'll learn a science-based approach to asking questions, securing incremental commitments, resolving objections, reducing your competition's influence, and more.
Review excerpt: "'The Science of Selling' is the ultimate collection of evidence-based practices for sales ever collected in one volume. Until now, most of the studies in 'The Science of Selling' have been scattered and tucked away in academic journals, (making them) virtually inaccessible to sales leaders. Most readers will find the material new, and I expect, quite surprising."
Mark Roberge
Sales leaders aiming to scale their sales team and build a multi-million dollar business should definitely pick up this book, written by former HubSpot CRO Mark Roberge.
Review excerpt: "Every company -- regardless of its business and sales strategy -- will absolutely benefit from reading this book. The stories (Roberge) tells, the way his selling initiatives fit together, the combination of selling and technology he describes … even the use cases he lists make the approach he describes applicable to any sales organization -- however well-entrenched."
Robert B. Cialdini
Cialdini reveals the six psychological principles that cause people to comply. Once you've incorporated these powerful concepts into your messaging, leading your prospects to say "yes" will be less challenging.
Review excerpt: "Whether you are on the selling or buying end of any transaction, knowing what Mr Cialdini discovered through years of research and testing will be to your financial advantage. (But) 'Influence' is not just about money. It is a guide to getting what you want or need in a fair and ethical manner."
Daniel H. Pink
If you're currently working in sales, you're probably well-aware the old playbook doesn't work. Pink offers fresh yet practical insights to modern selling, including how to move others, make your message clearer and more persuasive, and gain referrals.
Review excerpt: "No, this is not 'another' book about selling. I've read a lot of them, written a few of them, and I can tell you: This book stands alone in a special category."
Zig Ziglar
This book includes more than 100 different ways to close depending on the situation and 700 thought-provoking questions to use with prospects. You'll also find suggestions from a hundred of America's most successful salespeople.
Review excerpt: "Ziglar teaches you, from the beginning, that there's no room for success in a salesman's career if he's taking the fast route, making the quick sale, and then locking the door behind him."
Anthony Iannarino
Iannarino shares his biggest lessons from 25 years of selling, including how to increase your self-discipline, get over your fear of the competition, be more resourceful, discover the buyer's true needs, and more.
Review excerpt: "Anthony Iannarino is my new sales guru. His book shows you exactly how to understand your offer and relate to your customer."
Robert B. Miller, Stephen E. Heiman, and Tad Tuleja
Every salesperson will benefit from learning how to reach "win-win" agreements, prevent sabotage by internal blockers, identify the four types of decision makers, engage senior executives, and more.
Review excerpt: "This book, in my opinion, found a perfect balance between theoretical framework and hands-on, immediately applicable knowledge."
Jason Jordan and Michelle Vazzana
Jordan dives into the critical activities and metrics sales managers and executives should implement and track to lead their teams to success.
Review excerpt: "I liked the focus on real-world quantitative management via metrics (and) would recommend this book to any sales manager who wants to achieve and measure results."
Richard Bayan
Keep this informative manual at your desk so you can quickly find the perfect terms and phrases to grab your prospect's attention, create desire for your product, and ultimately, win their business.
Review excerpt: "After a brief primer on writing in which the author lays down basic writing principles, readers are free to comb through the book to find the words they need to make a big difference in the way they communicate with others."
Michael Port
Port's book covers a range of strategies for earning more business, from building a powerful social media presence to developing a personal brand to perfecting your pricing strategy.
Review excerpt: "An excellent and enjoyable read. Michael Port lays out a fresh and honest approach to marketing yourself and your business. 'Be true to yourself' and the people you serve. This takes the pressure off of trying to contrive an image of someone (or something) that is really not you, and makes self-promotion almost natural!"
Michael J. Maher
If you're not generating warm introductions to potential customers, you're losing out on a valuable source of business. Discover the concrete steps that will win you referrals. Although "7L" is geared toward real estate professionals, its takeaways are applicable to any sales role.
Review excerpt: "Michael provides an easy-to-follow step-by-step system to create long-lasting relationships with clients and vendors that will result in an endless supply of referrals. This book has completely changed how I do business … I went out and bought 30 [copies to give] to my associates."
Jeb Blount
Successful prospecting incorporates multiple touches across multiple channels. Pick up this book to learn how to text, email, call, and socially engage buyers.
Review excerpt: "Jeb teaches you how to prioritize your prospects and leverage social selling in your overall prospecting efforts. If you are thinking about a career in sales or you want to jump start what you are doing in your present job, then this is the book for you."
Dan Ariely
Have you ever been flummoxed by a prospect's irrational decision? Once you read this book, you'll have a new understanding for the assumptions and emotions behind the actions we take. Guiding buyers to the right choices will become far easier.
Review excerpt: "This is a fascinating look into how our brains process information. The author sets up experiments to test his hypotheses about how people respond under a variety of situations."
Bob Burg and John David Mann
This quick read reveals the importance of giving to business success. Not only will you walk away convinced that giving leads to receiving, you'll also know how to give to achieve your desired results.
Review excerpt: "Clear, entertaining, and immediately practical, this book has evolved my approach to business -- and life. When you go through your day focusing on how you can give and being open to receiving, you build stronger relationships and prosper on multiple levels."
Deb Calvert and Renee Calvert
Learn how to structure your calls, ask thoughtful, intelligent questions, and help prospects come to their own conclusions about your product's value.
Review excerpt: "'Discover Questions' was excellent -- giving experienced and novice salespeople guidance on how to ask questions, drive the sales conversation, and show you care!"
Jeffrey Gitomer
This book is short, sweet, and to the point. Readers will learn to focus on why people buy and why it matters to the sales process. With entertaining illustrations and soundbites in every chapter, this book is easy to return to for specific helpful tips when you need them most.
Review excerpt: "Excellent book that focuses on selling the right way. Highly recommend this for anyone who is involved in sales and wants to expand their techniques so they close more."
Napoleon Hill
This book is beloved by many career salespeople. The result of nearly 20 years of research, Hill's book outlines 13 steps to success, including developing a definite purpose, building a positive mental attitude, and channeling the power of the subconscious mind.
Review excerpt: "This book is one that everyone must read. From the very beginning, it began changing my mindset and how I view life. Some books are filled with information on how you should be thinking, but this one shows how to create lasting change."
Neil Rackham
"Spin Selling" shares the results of Rackham's 12-year, million-dollar research project examining effective sales performances. In his book, Rackham outlines his findings and shares the principles of SPIN (Situation, Problem, Implication, Need-payoff).
Review excerpt: "If you love sales, read this book and discover how to improve your technique. The research behind this book is exhaustive, and the technique is so organic you may discover you're already using it. In that case, you'll be able to improve your skills."
Additional Updates: