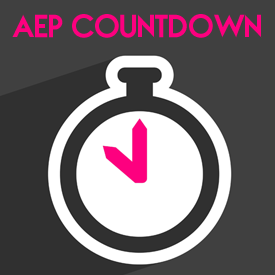 The 2017 AEP is quickly approaching - Are you ready?
With the Annual Enrollment Period just a week away, it is important to make the best use of the limited window you have. It's a stressful, pressure-packed time of year for agents in the senior market who can't afford mistakes that force them to take finite time away from selling to deal with issues, or not having a solid strategy in place to ensure their time is being spent efficiently.
By now you should already be familiar with the different plans and benefits for the companies you intend to sell. If you are not, feel free to contact us and we can walk you through all the options available. It is also important to know the Do's and Don'ts in regards to CMS Guidelines to stay compliant. Below are some helpful reminders to make sure you are as productive as possible this AEP and stay within the required guidelines.
Helpful Reminders / Links:
Get certified with all needed carriers - link
Get familiar with current plans and learn about new plans entering the market - link
Make sure you understand the Medicare Advantage and Part D enrollment periods - link
Adhere to CMS compliance and marketing guidelines - link
Follow the Scope of Appointment rules - link
Make sure all necessary supplies are on hand - If you are in need of supply assistance, please contact us today and we would be happy to help
Let PSM be your one stop shop for all your AEP Needs. We have a dedicated and knowledgeable staff ready to assist to make sure this is your best season yet. Email us at info@psmbrokerage.com or call us at 800-998-7715 for assistance.
We appreciate the opportunity to be a resource for your business and wish you the best of luck this AEP. Happy selling!
Related Article: http://www.psmbrokerage.com/blog/exclusive-senior-market-execs-talk-aep-prep
Additional Updates:
FREE Medicare Supplement Online Quoting Tool for PSM Agents -

View