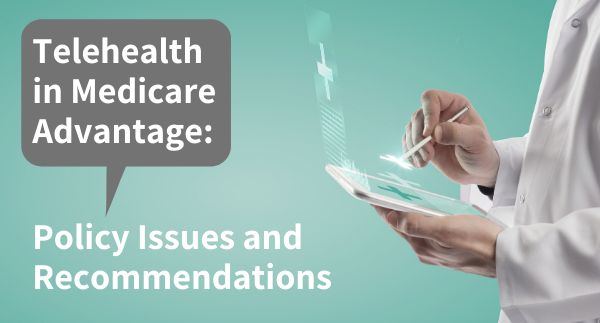 Telehealth Can Improve Access to Care for Beneficiaries
Expanding telehealth benefits in federal programs, including Medicare Advantage, has the potential to improve access to care for beneficiaries with limited access to providers, particularly those who are homebound, lack transportation, are unable to drive, and/or live in rural counties. In addition to shifting treatment to lower-cost sites of care and reducing potential time and distance barriers, telehealth can also improve access to specialists, particularly in rural areas, where few may be available. Telehealth offerings and patient education about telehealth are currently limited, due to issues of lack of
coverage for these services as well as lack of adoption of their use by providers and patients.
Nonetheless, the telehealth benefits show promise for improving health outcomes and increasing care efficiency for a range of beneficiaries. Recent polls have found that approximately half of people over age 65 are willing to try telehealth, and that number could increase as older adults become more accustomed to technology-driven services over time.4,5 Studies also show that the 65-and-older age group may be even more likely than younger demographics to try telehealth for prescription renewals, chronic disease management, follow-up from inpatient procedures, and unexpected illness while traveling.
Read the full reports below by clicking on the image.
Additional Updates: