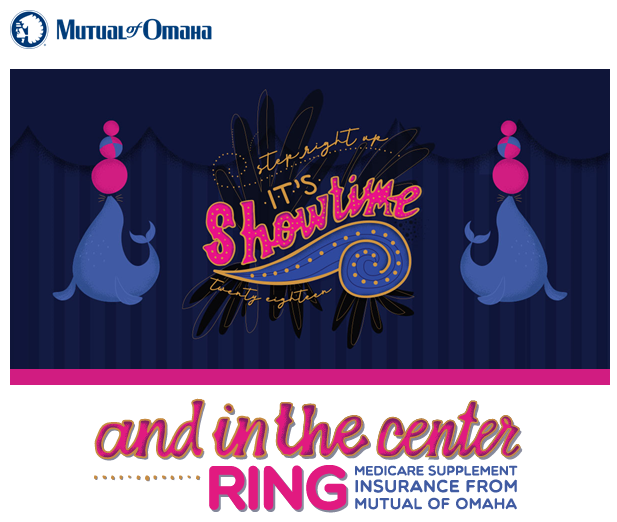 The Main Event is About to Begin!
It's that time of year again. Soon, people will be out there shopping for Medicare coverage. And we've been busy setting up the big top and getting ready for the crowds.
As the star of this year's main event, we don't want you performing your high-flying act without a safety net. So, we're pulling out all the stops to bring you the tips and tools you need to quote, submit and monitor your Medicare supplement applications.
We appreciate you choosing Mutual of Omaha and we want you to know we're here to support you...not just during open enrollment but throughout the year. Here's how:
Coming Attractions!
This is the first in a series of weekly messages to help you earn a standing ovation. Coming next week...some exciting news from Randy Mousel and Alicia Hanson that you won't want to miss.
* Every year from October 15 to December 7, people enrolled in Medicare Advantage (MA) plans have the right to disenroll from their current plan and select a new MA plan or return to Original Medicare and purchase a Medicare supplement plan. It's also when MA organizations can discontinue their plans in an area, leaving members looking for health coverage.
Not appointed with Mutual of Omaha? Request details here
Additional Updates: