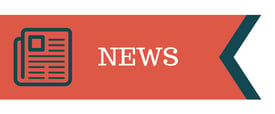 Social Security Cost of Living Adjustment
May top 3% in 2019
The annual Social Security (SS) cost-of-living adjustment for 2019 could top 3%. That would be the largest increase in seven years, according to The Senior Citizens League, a nonpartisan advocacy group.
A 3% cost of living adjustment (COLA) in 2019 would be the biggest annual hike since 2012, when SS benefits grew by 3.6%. This year the COLA was 2%. If Social Security benefits increase next year, Medicare premiums for the typical retiree may also rise.
A "hold harmless" provision – enjoyed by about 70% of beneficiaries who have Medicare premiums deducted from their SS – prohibits annual increases in Part B premiums from exceeding the dollar amount of the COLA increase in annual SS benefits. Part B premiums are normally deducted directly from Social Security benefits.
Additional Updates: