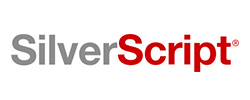 SilverScript News: U.S. Department of Justice Clears Aetna Acquisition
SilverScript is pleased the U.S. Department of Justice (DOJ) has approved the planned acquisition of Aetna by CVS Health. DOJ's approval of the transaction is an important milestone, and we remain on track to complete the transaction in the fourth quarter of 2018.
We will keep you informed of developments and look forward to providing more detail following the close of the transaction.
The SilverScript team remains focused on the Annual Enrollment Period, and in serving new and existing members with a commitment to great service, care and value.
Not appointed to represent SilverScript Part D Plans? Request Details
FOR AGENT USE ONLY and not intended for public or general use.
©2018 CVS Health and/or one of its affiliates: Confidential & Proprietary
CONFIDENTIALITY NOTICE: This communication and any attachments may contain confidential and/or proprietary information for the use of the designated recipients named above. If you are not the intended recipient, you are hereby notified that you have received this communication in error and that any review, disclosure, dissemination, distribution or copying of it or its contents is prohibited. If you have received this communication in error, please notify the sender immediately by telephone and destroy all copies of this communication and any attachments.
Additional Updates: