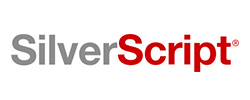 SilverScript Insurance Company Agent Update – October 1, 2018
As we enter October and the Annual Enrollment season, we want to provide you with helpful information to enhance your SilverScript knowledge and assist your efforts for a rewarding and efficient AEP.
Keep this in mind: when you are on the SilverScript Agent Portal, be certain you have selected the appropriate 2018 or 2019 plan year to access/view the appropriate plan year's functionality.
---
2019 SilverScript Plan Designs – Keep These Things in Mind!
SilverScript Choice PDP: In most regions, the SilverScript Choice PDP has a $0 deductible while lower premium plans from other plan sponsors include deductibles that are as high as $415. Our SilverScript Choice PDP will likely be very competitive when total cost analysis is considered and beneficiary's decide to insure themselves from the costs associated with potential Tier 3 through Tier 5 prescriptions.
NEW! SilverScript Allure PDP: This innovative new plan applies a portion of pharmaceutical manufacturer rebates earned on certain brand drugs directly to the drug's price when the prescription is purchased. This passes savings on to members by reducing the price for these select drugs, thereby lowering the member's out-of-pocket cost for these medications. For this reason, you may see a different price for the same drug when comparing SilverScript Allure to other SilverScript plans using drug pricing tools on Medicare.gov, SilverScriptAgentPortal.com, and other price comparison tools. The SilverScript Allure PDP has copays as low as $1 on Tier 1 drugs at preferred pharmacies and a $0 deductible on all tiers. The SilverScript Allure plan is not available in AK.
Additional information: The SilverScript 2019 plan designs are posted on the SilverScript Agent Portal's Resources/Plan Offerings page.
---
2019 Enrollment Kits - Supplies
An order for a 10-pack of SilverScript enrollment kits are automatically triggered when agents complete their SilverScript annual certification. Please log into the SilverScript Agent Portal, select the 2019 plan year, and go to the "I Want To…" tab then click on Order Enrollment Kits to order more kits. Kits typically ship the next business day via UPS ground from the Philadelphia, PA, area. UPS shipment tracking information is also posted on the Agent Portal. Feel free to place as many kit orders as you deem appropriate to ensure you have enough materials for a productive AEP…and beyond.
---
2019 Annual Certification Tips & Tricks
You must complete the 2019 annual certification requirements before you can market SilverScript plans this AEP and you must complete the requirements prior to December 7, 2018 (the last day of AEP), in order to be eligible for 2019 renewal commission.
SilverScript has a direct relationship with AHIP and Pinpoint training websites. Agents who have completed 2019 initial training and/or annual re-training certifications through AHIP or Pinpoint can have their results automatically submitted to SilverScript. Instructions are on the SilverScript Agent Portal's Training & Certification page. Keep in mind that after the external training courses are applied to your SilverScript profile you still need to complete the SilverScript curriculum attestation on the SilverScript Agent Portal.
If you can't Launch our training course, clear your browser history cache, enable popups (disable blockers), and enable tracking cookies. Remember, the SilverScript course material is available as PDF files in the SilverScript Agent Portal's Reference Materials section. Download the PDF and toggle between the PDF and the quiz.
---
Download the Updated SilverScript iPad App for Agents from the Apple App Store
The SilverScript iPad App for Agents was updated on 10/1 to include 2019 plan year information; however, the AEP enrollment functionality is disabled since it's too soon to submit applications with this election type. You should download the SilverScript iPad App for Agents now and AGAIN on or after 10/15. The AEP application functionality will be activated with downloads starting on October 15th.
---
Forgot your SilverScript Agent Portal Password
The SilverScript Agent Portal was relaunched in mid-June. If you have not logged in since June 15, 2018, you will need to click on "Forgot Password" on our Login page to reset your password. Keep in mind that the new password now needs to include at least one $p3ci@l Ch@r!ct3r. Your login ID is the same as your SilverScript agent/writing number.
---
SilverScript Agent Portal Supported Web Browsers
To ensure you get the best out of the enrollment portal, make sure you are running one of the following supported browsers: Google Chrome version 60 or above, Internet Explorer version 11, Mozilla Firefox version 60 or above. At this time, Safari, and Microsoft Edge are not compatible.
---
Protect your Medicare Supplement clients and give them the coverage they need. Request details today and make sure you have this competitive PDP product available this AEP.
FOR AGENT USE ONLY and not intended for public or general use.
Additional Updates: