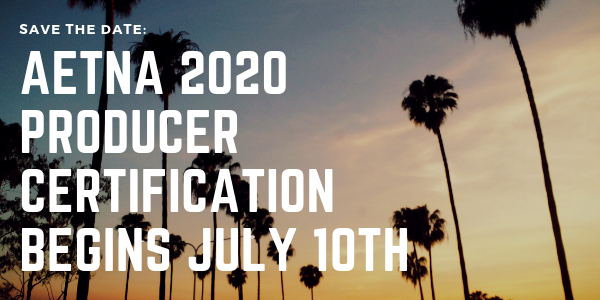 The producer certification process for 2020 Aetna Medicare MA/MAPD products kicks off on July 10th. Certification is one of the annual requirements you must complete to sell Aetna 2020 plans during AEP. Their 2020 producer certification includes AHIP, plus several Aetna-specific training modules, and costs only $125 (retail prices is $175).

So even though AHIP plans to release their 2020 courses on June 17, we encourage you to wait and complete AHIP through Aetna's certification process starting July 10. It's an easy way to save $50.
Link to certification will be available here when launched on July 10th.
Image: www.Canva.com
Additional Updates: