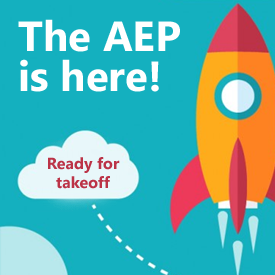 The 2017 AEP is here!
The Annual Enrollment Period starts this Saturday, October 15th. We hope everybody has a successful AEP and we look forward to offering our continued support to make it a success. If you are in need of certification assistance or supply requests, please contact us today so we can help expedite any last minutes items.
Medicare Advantage membership continues to grow and now one-third of all Medicare beneficiaries have coverage through some type of Medicare Advantage plan. Now is a great time to be in the market and provide your professional assistance in helping clients find the best plan that fits their needs. With all the moving parts and so many different options available, the agents role in the market is more important than ever before.
Below are some recent figures published by CMS on the growth of Medicare Advantage as well as the importance of focusing on quality (Star Ratings).
2017 Star Ratings Released
There are 208 MA-PD coverage plans for 2017 that scored four stars or higher; they have a combined enrollment of about 68% of all beneficiaries, up from 179 plans in 2016. More Medicare Advantage programs received top-quality ratings from the CMS for 2017 plans than in previous years, though the average star rating declined slightly. Enrollment in Medicare Advantage is expected to hit an all-time high of about 18 million, about one-third of all Medicare enrollees.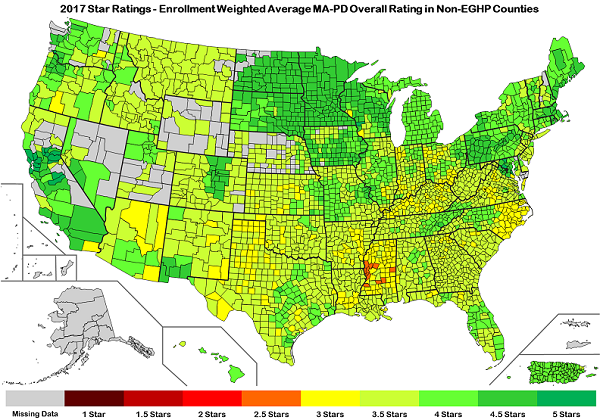 Star Ratings Source: https://www.cms.gov/Newsroom/MediaReleaseDatabase/Fact-sheets/2016-Fact-sheets-items/2016-10-12.html
Related Article: http://www.psmbrokerage.com/blog/the-2017-aep-is-quickly-approaching-are-you-ready
Additional Updates:
FREE Medicare Supplement Online Quoting Tool for PSM Agents -

View