Ameritas Dental and Vision Plans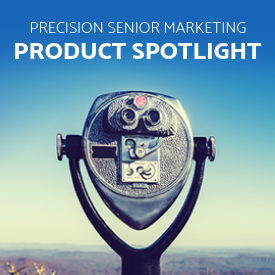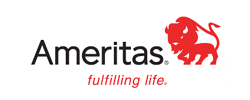 Need a product that can offer your clients coverage for themselves, as well as their spouse, for a LOWER combined monthly premium than most other carriers offer for an individual plan?
We are excited to offer Ameritas' suite of Individual Dental and Vision Plans to our agents. Ameritas offers you tremendous selling power with one of the nation's largest dental networks, an award-winning customer service team, and a quick and easy enrollment process for your clients.
PrimeStar Individual Dental Insurance can help keep your smile sparkling, while at the same time, protecting your overall wellness.
When you become appointed with Ameritas, you'll receive a unique enrollment hyperlink. With this custom hyperlink you and your clients have 24/7 access to quote and purchase a PrimeStar Insurance Plan.
Your link has your agent number automatically embedded in it, so you will be credited for any online enrollments that originate from your hyperlink. You can place this link on your agency's website, email, or text it to your clients for self-enrollment.

Not appointed with Ameritas? We encourage you to learn more and put this in-demand product in your portfolio, request details here

The Ameritas Difference:
With preventive dental services covered at 100% and coverage for major services included, preventive care visits are encouraged, such as an annual exam and cleaning (2 visits per year covered at 100%). This can help minimize the need for more costly procedures in the future.
You will receive the maximum plan benefits for using an Ameritas dental provider. If you visit a non-network dental provider, the plans reimburse at the 90th percentile of usual & customary prices.
This means that 9 out of 10 dentists in a given zip code do not charge more than Ameritas' reimbursement amount, a very rare and generous benefit that minimizes or eliminates balance billing.


Ameritas Dental and Vision Highlights:
Next day coverage and no waiting periods for any service

Everyday effective dates.

Sell Dental and Vision Plans, together or individually.

Year 2 benefits start January 1st, regardless of when you got into the plan throughout the year.

NO policy fees, same premium for ages 18+.

Seamless E-Application process.

NO appointment fees.

Immediate coverage on preventive services, covering a free exam and cleaning per year.

Freedom to use any dentist with the opportunity to use the Ameritas dental network for greater savings.

Optional vision coverage Up to $2,000 calendar year maximum benefit.

Exciting commissions and advancing for the writing agent.

Available for all ages including seniors 65+.

Dental Rewards included in all plans – increase your annual maximum by submitting at least one dental claim per year and keeping your total paid claims for the year at or below the Threshold Amount: $250 for Plans 1 and 2; $500 for Plan 3. You will "earn" an Annual Reward – $125 for Plans 1 and 2; $250 for Plan 3 – to carry over toward your annual maximum benefit the next year.


Sell More Using the Ameritas PrimeStar Hyperlink:
A one-stop-shop hyperlink for clients to quote and purchase easily online.

Opportunity for sales 24/7. Agent is automatically credited on purchases made through their personalized hyperlink.


Why agents love selling Ameritas:
Year 2 benefits start January 1st, regardless of when you got into the plan throughout the year. Making this a great product to sell during AEP and offers a unique advantage over the competitors.
Ameritas PrimeStar Hyperlink giving you the opportunity for 24/7 sales.
Great commissions and support. Ameritas is one of the most agent friendly companies you will find in the market today.


Call now to talk to one of our stellar marketing staff for details on how you can start selling these plans today.
Not appointed with Ameritas? We encourage you to learn more and put this in-demand product in your portfolio, request details here
Additional Updates: