Pharmacists May Soon Be Allowed to Proactively Provide People with Medicare Information about Cheaper Medications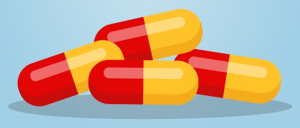 This week, Congress passed two bipartisan bills aimed at removing barriers that may prevent people from paying the lowest possible price for their prescription drugs. The legislation will prohibit contractual limitations that can stop pharmacists from volunteering information about how consumers may be able to save money on their needed medications.

The Patient Right to Know Drug Prices Act (S.2554) bars insurers and Pharmacy Benefit Managers (PBMs) from restricting a pharmacy's ability to tell consumers when there is a difference between how much they would pay for a drug using their insurance and how much they would pay without it. This bill applies to plans offered through the Affordable Care Act's exchanges and by private employers. The Know the Lowest Price Act (S. 2553) provides this same protection for individuals who are covered by Medicare Advantage and Medicare Part D plans.
Additional Updates: