The YourMedicare Enrollment Center Now Quotes All Plans!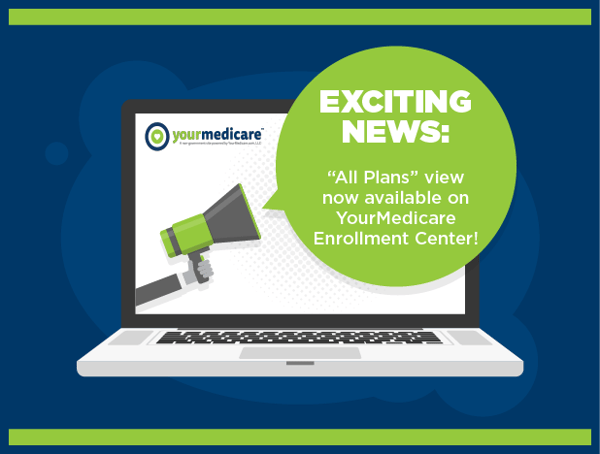 YourMedicare Enrollment Center will now display ALL PLANS for MAPD and PDP.
Don't waste your time using other quote-only platforms.
The YourMedicare Enrollment Center allows you to:
View, quote and compare all MA/MAPD and PDP plans
View plan benefits and star ratings
Quote by estimated benefit usage and LIS Levels
View pharmacy network status
Drill down to drug level detail
Enroll your clients all through the same platform!



With the YourMedicare Enrollment Center, there really is no reason to go anywhere else to compare all your MAPD/PDP Plan options. Complete all your electronic enrollments on one easy to use platform!
Access the Enrollment Center and other great YourMedicare tools now on Agent Xcelerator®. Request access today!
Additional Updates: