Mutual of Omaha: Submitting and Tracking Your Medicare Advantage Enrollments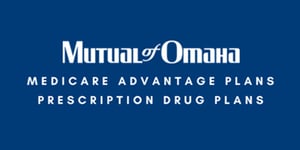 Medicare Advantage (MA) enrollments can be taken via e-App or paper. Below is important information on how to access, submit and track your MA business.

ELECTRONIC ENROLLMENTS
Accessing
Click on the 'Start New Application' icon on the Medicare Advantage producer portal. The link to the MA producer portal can be accessed on the Sales Professional Access (SPA- www.mutualofomaha.com/broker) on the Medicare Advantage product page.

Submitting
Electronic enrollments are submitted electronically at the completion of the application process.
Tracking
If you take an electronic enrollment (started or submitted), click the 'View Dashboard' button within the Medicare Advantage e-app.

For CMS approved enrollments click on the 'App Tracker' icon within the Medicare Advantage producer portal.

PAPER APPLICATIONS
Ordering
Order the paper enrollment forms from the storefront found under Documents – Resources – Store Front for Supply Orders on the Medicare Advantage producer portal.

Submitting
There are two options for submitting completed paper enrollment forms.
Producer Online Quick Entry – Log in to the MA producer portal and Select the 'Start New Application' icon. Complete the form online and upload your paper documents.

Producer Phone Enrollment – Once the enrollment has been completed, you MUST leave the beneficiary's house. Call Producer Support at 877-259-8657 during business hours (Monday through Friday, 8 a.m. – 5 p.m. CST) and provide details of the enrollment.

For both options, the paper documents (enrollment form, SOA and producer checklist) must be mailed to our enrollment processing center within 48 hours of enrollment sign date. A business reply envelope for submitting these forms is provided in each enrollment kit.

Tracking
For both paper enrollments you submit and CMS approved enrollments call 877-259-8657.

Mutual of Omaha CareAdvantage is an HMO plan with a Medicare contract. Enrollment in Mutual of Omaha CareAdvantage depends on contract renewal.
Additional Updates: