Mutual of Omaha
Prescription Drug Plan Materials
Available to Order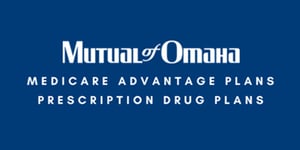 Great News!
Marketing materials for Mutual's new Prescription Drug Plans (PDP) are now available to order.

Prescription Drug Plans (PDP)
All available marketing materials for the PDP products can be viewed and downloaded on Sales Professional Access (SPA- www.mutualofomaha.com/broker) under Forms and Materials. Search by using Omaha Health Insurance Company as the underwriting company.

Orders for the PDP Enrollment Packet may be placed using the Materials Order Form or by calling our Sales Support team at 800-693-6083.

The enrollment packet is not state specific – it is a national version. When using the order form or requesting an order simply request the total desired quantity of PDP Enrollment Packets. Due to system limitation we must select a state to place the order. At this time we are defaulting to Nebraska, which will show on your order confirmation email.

In addition, prospecting materials can be ordered using the PDP Prospecting Materials Order Form.
---
Navigating the PDP Product Training Site
Ready to sell Guidelines
Additional Updates: