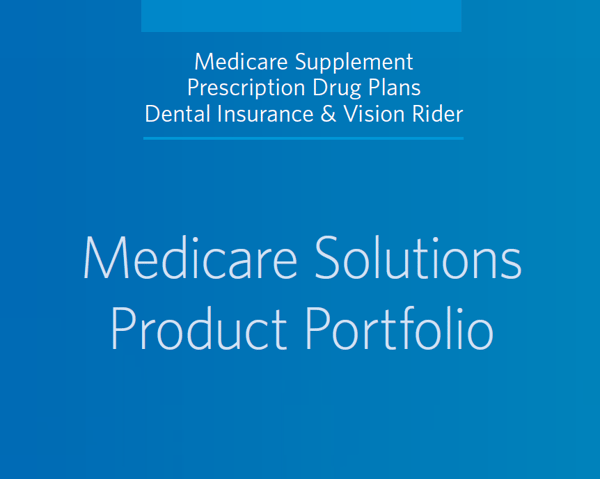 As people approach age 65, they're bombarded with insurance offers. While some companies continue to add to the clutter and confusion, Mutual of Omaha is focused on helping you guide your clients through the complexity of selecting Medicare coverage. So, when they turn to you for help, turn to Mutual of Omaha's Medicare Solutions portfolio.
Medicare-age clients are looking to stay physically and financially healthy. Considering they need to make their savings last, they want to know what's covered and how much things will cost. They want to feel confident that the coverages they choose will help protect their health and budget.
Mutual of Omaha's Medicare Solutions can do just that.
Take a look at their products that help solve your clients' needs during their retirement years:
Medicare Supplement Insurance. Competitive pricing, premium savers and fast policy issue
Dental Insurance. Guaranteed issue, two plans available (both with optional vision rider), backed by a network of about 375,000 provider locations
Mutual of Omaha Rx. Two national prescription drug plans with affordable premiums, Value plan has $0 deductible for Tiers 1 & 2 prescriptions
Cancer, Heart Attack/Stroke Insurance. Limited underwriting, direct payment upon diagnosis, policies up to $100,000
Mutual of Omaha's great senior product offerings and unparalleled service are the perfect complement to your clients' needs.
If you have questions or would like to get contracted, please call us at (800) 998-7715 or complete our online request form.
Mutual of Omaha Rx (PDP) is a prescription drug plan with a Medicare contract. Enrollment in the Mutual of Omaha Rx plan depends on contract renewal.
Additional Updates: