More Clients are Staying Put During AEP
A trend that many agents have been grappling with is decreased switching in the Medicare space. What used to be a yearly AEP "gold rush" has morphed into a shadow of its former self, with switching rates half of what they used to be. The reason for the lower activity is benefit stability due to good reimbursement. Since 2015, CMS reimbursement has been greater and more predictable, allowing plan designers to hold the line on premiums and costs shares. If anything, it sweetened benefits, not reduced them. The current dearth of switching in the Medicare space is just 9%.
Shopping/Switching Behavior
Base: All, n+3, 405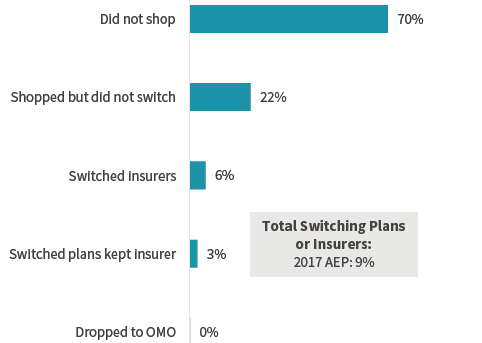 Agents and brokers have always been the switch catalyst in the Medicare market. Over the last three years, about 50% of switchers worked with an agent.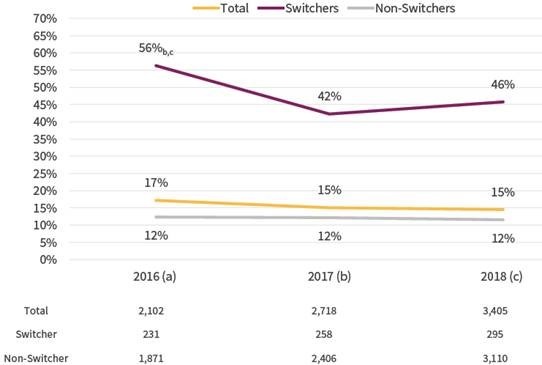 Deft Research also found that over the last three AEPs, the MA/PD market stabilized. The rash of private fee-for-service exits in the earlier 2000s has subsided, Part D benefits (which historically prompt switching) stabilized, and more carriers have the ability to hold the line on benefits and cost shares because of greater CMS reimbursement. When seniors see their coverage remaining the same from year to year, their shopping and switching activity grinds to a halt. Today, switching in MA/PD is down more than half, from 23% in 2015 to just 11% today, due to benefit stability.


Medicare Plan/Carrier Switch Rates: 2012-2018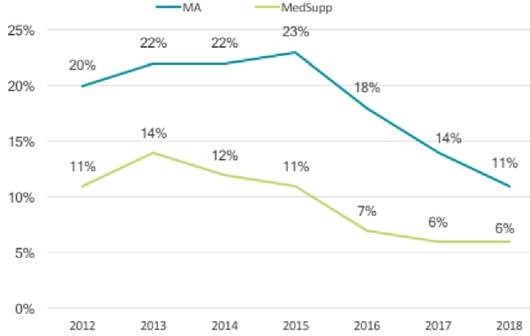 Supporting Documents:
The Dental Dilemma
The Omnipotent Omnichannel Approach
Additional Updates: