Mid-Year Health Care Trends & Performance
About 274 million people received medical coverage from U.S. health insurers as of June 30, 2020, up from 268.2 million – about 5.8 million – from a year ago.

Mid-year enrollment trends indicated membership gains for Individual, Medicare Advantage and Employer-Group ASO (administrative services only for self-funded plans) business, while the Employer-Group risk segment experienced a year-over-year decline.

This brief is an assessment of the latest year-over-year enrollment trends, comparing Q2 2019 with Q2 2020 segment membership.

Enrollment by Segment: Q2 2020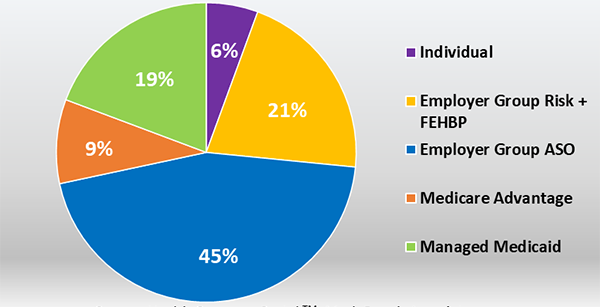 The individual market has weathered the storm during the early years of ACA and stabilized into a health segment for insurers.

COVID-19 hasn't presented major challenges for the segment so far. In June 2020, insurers reported total individual, non-group coverage for over 15.3 million people, a 2.8% increase, or 420,000 members, from 14.9 million in June 2019 and the first year-over-year increase since 2015.

Medicare Advantage continues to experience enrollment gains as M/A plans, with extra benefits and services remain appealing to seniors.

Although M/A market penetration is strong, there is still ample opportunity for growth with just 36% of the nearly 70 million people eligible for Medicare enrolled in M/A plans.
Enrollment by Segment: Q2 2020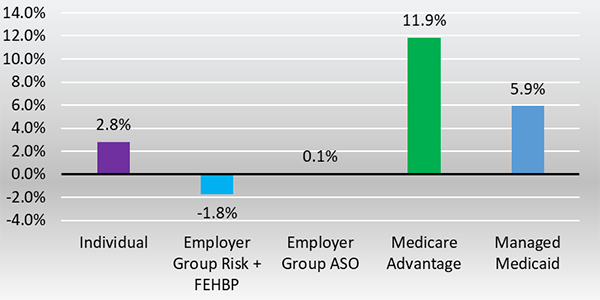 Health Enrollment Shifts Segment