Medicare Supplement Enrollment by State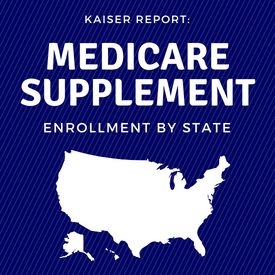 One in four people in traditional Medicare had a Med Supp plan in 2015. The share of beneficiaries with Medigap varies widely by state – from 3% in Hawaii to 51% in Kansas. In all but four states, insurance companies can deny private Medigap policies to seniors after their initial enrollment in Medicare because of a pre-existing medical condition, such as diabetes or heart disease, except under limited, qualifying circumstances, a Kaiser Family Foundation analysis finds.
Only Connecticut, Maine, Massachusetts and New York require Med Supp insurers to sell policies to all Medicare beneficiaries 65+ either continuously during the year, or for at least one month per year. In all other states and the District of Columbia, insurers may deny a Medigap policy to seniors, except during their initial open enrollment period when they start on Medicare, or when they have other specified qualifying events, such as the loss of retiree health coverage.
In 20 States, 25% of Beneficiaries have Medigap Coverage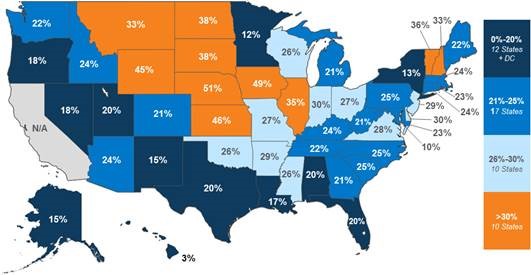 1 in 4 With Medicare had Medigap Coverage in 2015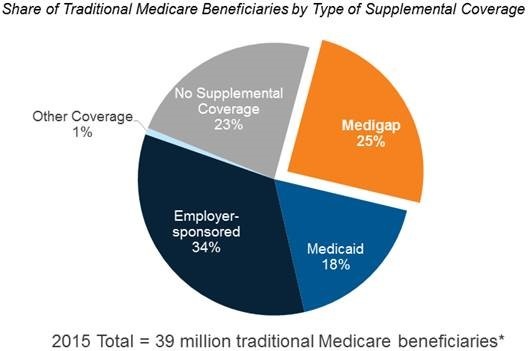 This issue brief provides an overview of Medigap enrollment and analyzes consumer protections under federal law/state regulations that can affect access to Medigap. In particular, this brief examines implications for older adults with pre-existing medical conditions who may be unable to purchase a Med Supp or change their coverage after their initial open enrollment period.
Additional Updates: