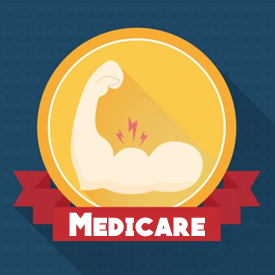 First and foremost, Happy New Year! We hope everybody had a great 2016 and we look forward to making your 2017 even better.
This week, the Medicare Rights Center released the first in a series of issue briefs on the Medicare program: "Medicare: Strong & Built to Last."
This brief gives a quick summary of Medicare's strength, popularity, and status as a bulwark against unaffordable, low-quality health care.
As we enter a new era of conversation in the health care sphere, it is important to base our conversations and arguments on facts, not fiction. The facts about Medicare are that the program has lifted generations of older Americans out of poverty, has provided life-preserving health care to millions including people with disabilities and serious chronic conditions, and is a proving ground for innovations that look to provide better care and smarter spending with the aim of achieving healthier people.
Highlights of the brief include facts about people with Medicare, the program's financial future, and stories from the Medicare Rights national helpline.
Medicare Rights will be releasing further briefs on other aspects of the debates surrounding health care and Medicare in the upcoming weeks: the ways the Affordable Care Act interacts with and supports the Medicare program; the impact of various suggested changes to Medicare including privatization through premium support or vouchers; raising the eligibility age; changes to bans on private contracting or balance billing; and other potential structural redesigns.
Read "Medicare: Strong & Built to Last."
Source: https://www.medicarerights.org/pdf/medicare-strong-built-to-last-2016.pdf
Additional Updates:
Express: Mutual of Omaha weekly product updates

-

View

VALUES Quote of the week

-

View

Skyrocket your Med Supp sales by selling online

-

View
Free Med Supp online quoting tool for PSM agents -

View