Medicare General Enrollment Period (GEP)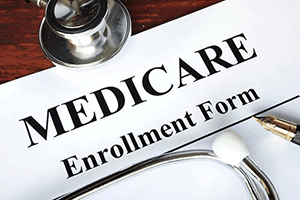 As a Medicare agent one of the best ways to show your value is by staying on top of important events that may affect your clients.
If you have clients that weren't automatically enrolled in Medicare, and missed their IEP, the good news is - they can still apply for Medicare Part A and/or Part B during the Medicare GEP. The bad news is, they may incur a penalty for a late enrollment.
There is no notice sent when someone turns 65 that says "It's time to enroll in Medicare and if you don't, you could have problems if you sign up later." That's where agents can step in and become known as a valuable resource for your senior clients.
When is the General Enrollment Period?
Medicare provides a General Enrollment Period (GEP) every year for people who missed signing up when they were first eligible. It's like make-up time for Medicare enrollment.
The general enrollment period (not to be confused with the Open Enrollment Period) runs from January through March. But coverage doesn't begin until July 1st of the same year.
If you didn't sign up for Part B and recognize your error in March, you can be insured in July. If you figure it out in April, however, you can't enroll until the following January and coverage wouldn't begin until July of the following year.
That could mean a coverage gap of well over a year, depending on when you discover the problem.
Here are some key points to remember:
Enrollment in Part A, Part B or both

January 1 through March 31st every year.

Coverage begins on July 1 of the same year.

There may be a

late enrollment penalty.

(see below)

They may be eligible to enroll in a Medicare Advantage (Part C) or a prescription drug (Part D) plan April 1 – June 30 of the same year.

Late Enrollment Penalties:
Last year, nearly 700,000 Medicare beneficiaries were paying Part B penalties, according to the Centers for Medicare and Medicaid Services.
If you can make your clients aware before they miss their IEP, you could help them avoid alot of frustration and money down the road.
Medicare Part A Premium Penalty
Part A is premium free if you or your spouse worked and paid taxes for at least 10 years. If you have to pay a premium, the penalty for late enrollment is 10%.
The Part A premium penalty is charged for twice the number of years you delay enrollment. If you wait 2 years, for example, you would pay the additional 10% for 4 years (2 x 2 years). The penalty applies no matter how long you delay Part A enrollment.
Medicare Part B Premium Penalty
The penalty for late enrollment in Part B is an additional 10% for each 12-month period that you delay it.
Let's say your Initial Enrollment Period ended September 30, 2010, for example. Then you enroll in Part B during the General Enrollment Period in March 2013. Your late enrollment penalty would be 20% of the Part B premium, or 2 x 10%. This is because you waited 30 months to sign up, and that time period included 2 full 12-month periods.
In most cases, you have to pay the penalty every month for as long as you have Part B. If you're under 65 and disabled, any Part B penalty ends once you turn 65 because you'll have another Initial Enrollment Period based on your age.
Medicare Part D Premium Penalty
The penalty for late enrollment in a Part D plan is 1% of the average Part D premium for each month you delay enrollment. You pay the penalty for as long as you're enrolled in a Medicare Part D plan.
You may delay enrolling in Medicare Part D without penalty if you qualify for Extra Help or have creditable drug coverage. If it's been more than 63 days since you've had creditable coverage, then the penalty may apply.
Thanks for reading, and we hope you found this reminder helpful.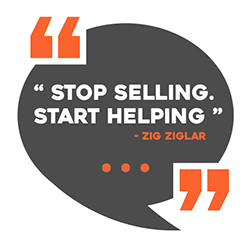 Additional Updates:
An Agents Guide to DSNP Plans
Medicare Marketing Guidelines - Changes for 2019

14 Ways to Generate Medicare Leads

Medicare Advantage and PDP Online Enrollment Solution