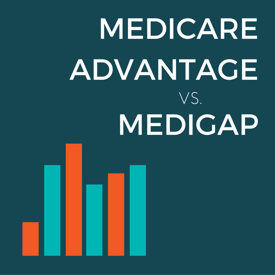 Over the past few years, the markets for both Medicare Advantage and Medigap have continued to skyrocket in growth with respect to enrollment rates, plan options and beneficiary satisfaction. Thus, it is imperative, more now than ever, for senior market insurance agents to have a diversified portfolio to accommodate the demands of both respective client bases. As we prepare to break into a new year, Precision Senior Marketing has crafted this handy infographic to demonstrate trends and changes within those markets so that senior market insurance agents may create an efficient game plan for 2016.
Below are key takeaways from this infographic:
Growth in Enrollment Rates
Medicare Advantage ↑ 9% in 2014
Medigap ↑ 5.7% in 2014
Popular Medicare Advantage and Medigap Plans
Medicare Advantage

HMO plans ↑ 6% in 2015
Local PPO plans

↑ 8% in 2015

Regional PPO plans are fairly flat in enrollment

Medigap

Plan N

↑

33% in 2015
Plan G

↑

25% in 2015
Overall Beneficiary Satisfaction
Nearly half of all Medicare Advantage plans received a 4-star or better rating out of five stars

70% of Medicare Advantage beneficiaries are enrolled in a plan that has a 4-star rating or better

9 out of 10 beneficiaries would recommend Medigap to a friend or relative to fill the gaps left by traditional Medicare
94% of Medigap beneficiaries are satisfied with their coverage
Take a peep below for some further insight!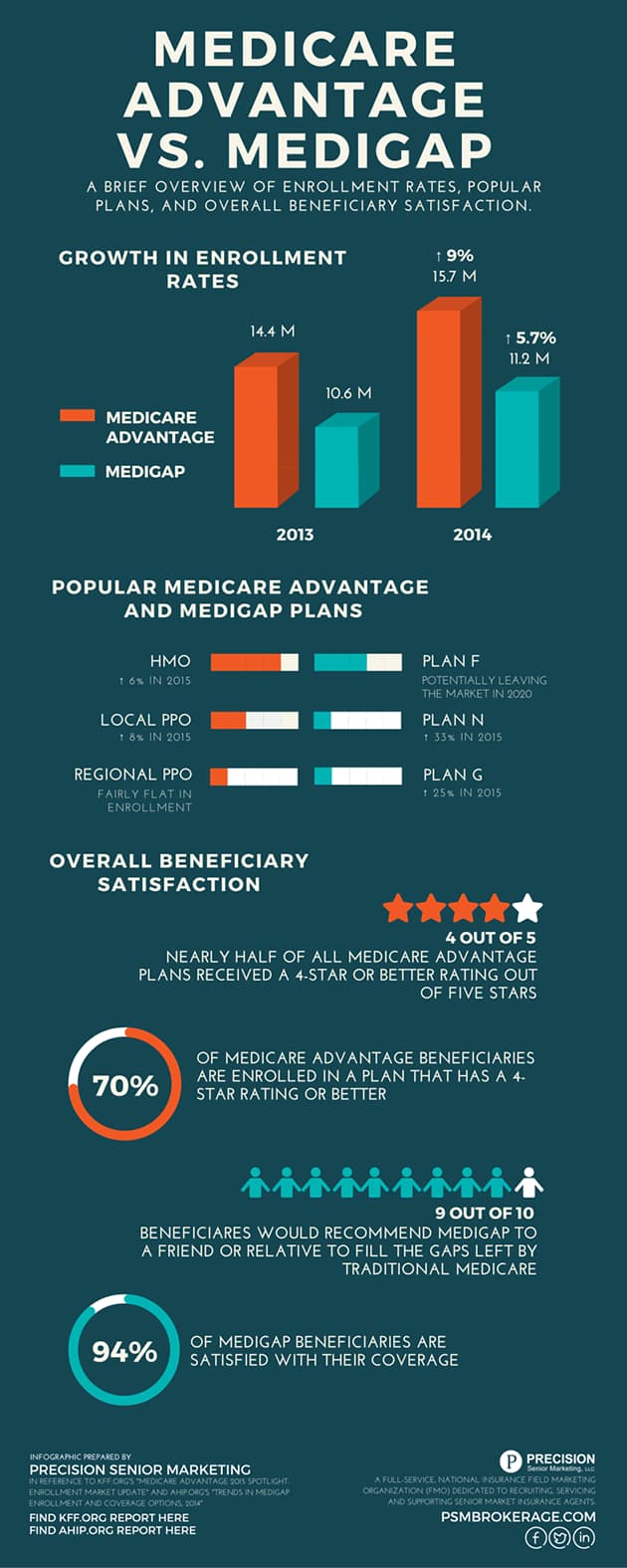 Sources: www.kff.org, www.ahip.org

Additional Updates: