Medicare Advantage Plans Proliferate in 2019, Raising Competition
Medicare Advantage payer competition is likely to grow in 2019 as more payers offer plans and increase MA plan value for members.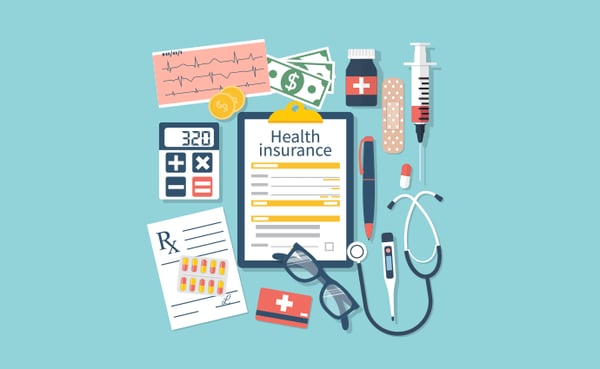 Medicare Advantage (MA) payer competition is increasing significantly for plan year 2019 as more than 400 new options hit an already-crowded market, says a new report from the Kaiser Family Foundation (KFF).
More than 2700 different Medicare Advantage plans will be available nationwide in 2019, forcing payers to differentiate their offerings and include benefits that can attract and retain choosy consumers. The average Medicare Advantage beneficiary will be able to choose between health plans from seven different payers, and will be able to pick from multiple packages from each insurer, KFF said.
MA beneficiaries can access an average of 24 health plan options in 2019, or three more than in 2018. MA members also have greater access to special needs plans (SNPs) with customized benefits than in previous years. KFF estimates that MA members can access 717 MA SNPs in 2019 after having access to 630 SNP options in 2018.
Several MA health plans are offering more affordable health plan benefits for beneficiaries in 2019, the team found.
Nine out of ten beneficiaries have the option to enroll in a $0 premium Medicare Advantage prescription drug plan (MA-PD), while 45 percent of beneficiaries can choose MA plans with no premiums.
The average MA premium is expected to decrease by six percent in 2019, according to CMS.
However, MA access varies significantly by geographic region. While some counties have access to more than 50 MA plans, residents in 250 counties will only be able to choose between a maximum of two plans. Beneficiaries in 115 counties will not have any access to an MA plan.
New payers entering the 2019 Medicare Advantage market are providing a variety of options, while only a few payers will exit from MA entirely, KFF found. In 2019, 14 payers are entering the MA market for the first time. Seven payers are offering HMO plans, eight are offering at least one SNP, and one payer is offering a local PPO plan.
Five MA insurers are exiting the MA market in 2019, including payers offering small health plans sponsored by local community and religious groups.
KFF suggested that Medicare Advantage participation may not be as profitable for smaller insurers as for larger payers that can enroll more beneficiaries.
"The exits are evidence that not all plans in the Medicare Advantage market are profitable," KFF said. "Together, the five insurers exiting the Medicare Advantage market had about 23,000 enrollees in 2018, far less than one percent of the 20 million beneficiaries enrolled in Medicare Advantage in 2018."
Medicare Advantage presents significant financial opportunities for payers. Payers have expanded their Medicare Advantage business segments to stand out from competitors by improving health plan value and benefits packages.
The growth of the MA market may also require payers to incorporate new business strategies and data analytics in order to achieve high star ratings and encourage beneficiaries to choose their plans over competitor offerings.
"More Medicare Advantage plans will be offered in 2019 than any year since 2009," KFF said.
"Fifteen insurers will be entering the market for the first time in 2019 – suggesting that the market remains very attractive to insurers. Some parts of the country (such as Florida) continue to be particularly attractive to insurers. As in prior years, some (mostly rural) counties are less attractive to insurers, with fewer firms and plans available…as Medicare Advantage enrollment continues to grow, insurers seem to be responding by offering more plans and choices to the people on Medicare."
https://healthpayerintelligence.com/news/medicare-advantage-plans-proliferate-in-2019-raising-competition
Additional Updates: